2018 Chevrolet Equinox Premiere
Thank you, Chevrolet, for not only bringing us to Nashville but also to the Parthenon! For more on this must-see spot, check out Road Trip to Nashville, TN – The Music City. I was shocked to learn that the world's only full-scale replica of the original Parthenon was located right here in the heart of Nashville. I had to take some pictures of this gorgeous car in front of the Parthenon. People walking by started to admire the 2018 Chevrolet Equinox Premiere in this beautiful Orange Burst metallic color. A couple of people even commented 'nice car' when they passed by.
Before driving around Nashville, I had the pleasure of driving the Equinox from Atlanta Airport to our hotel. I spent more time in this car than the 2018 Chevrolet Traverse High Country. Both equally impressive! But, I could see myself driving the Equinox more on a day to day basis and prefer the Traverse for a group outing.
 The Premiere is at the top of the Equinox line which includes driver and front passenger seats with heat and ventilation, dual-zone automatic climate control, a backup camera, power liftgate, heated driver seat, Onboard Communications System, remote trunk release, and much more. The Equinox's estimated fuel economy rating is 26 city / 32 highway MPG.
Chevrolet Infotainment System
My favorite feature of the Equinox would have to be the Chevrolet Infotainment System. Also, my favorite feature in the Chevrolet Traverse too. It's easy to fall in love with all the features of this system. The system allows you to make and receive calls, get text message alerts and connect with Onstar with a push of a button. The pic above shows my Android phone connected to the car. Once you press directions on your google maps, it gets projected on the display with turn by turn navigation.
 Of course, another amazing feature of the car is the 4G LTE Wi-Fi hotspot. During my drive from Atlanta to Nashville, I used the car's Wi-Fi and got way too attached. I could imagine working right from the car in Miami when I don't want to use the public Wi-Fi at coffee shops. This incredible feature is available across all Chevrolet cars and up to 7 devices can connect for just $20/month!
The Equinox has a list of safety features, which includes a forward-collision warning, lane-departure warning, lane-keeping assist, and automated low-speed braking. After driving the car for awhile, I can safely say that Chevrolet excels when it comes to driver and passenger safety.
I love admiring the details of a car. There's so much thought put into every little corner. The premiere Equinox is gorgeous in every way! What do you think of the all-new Chevrolets?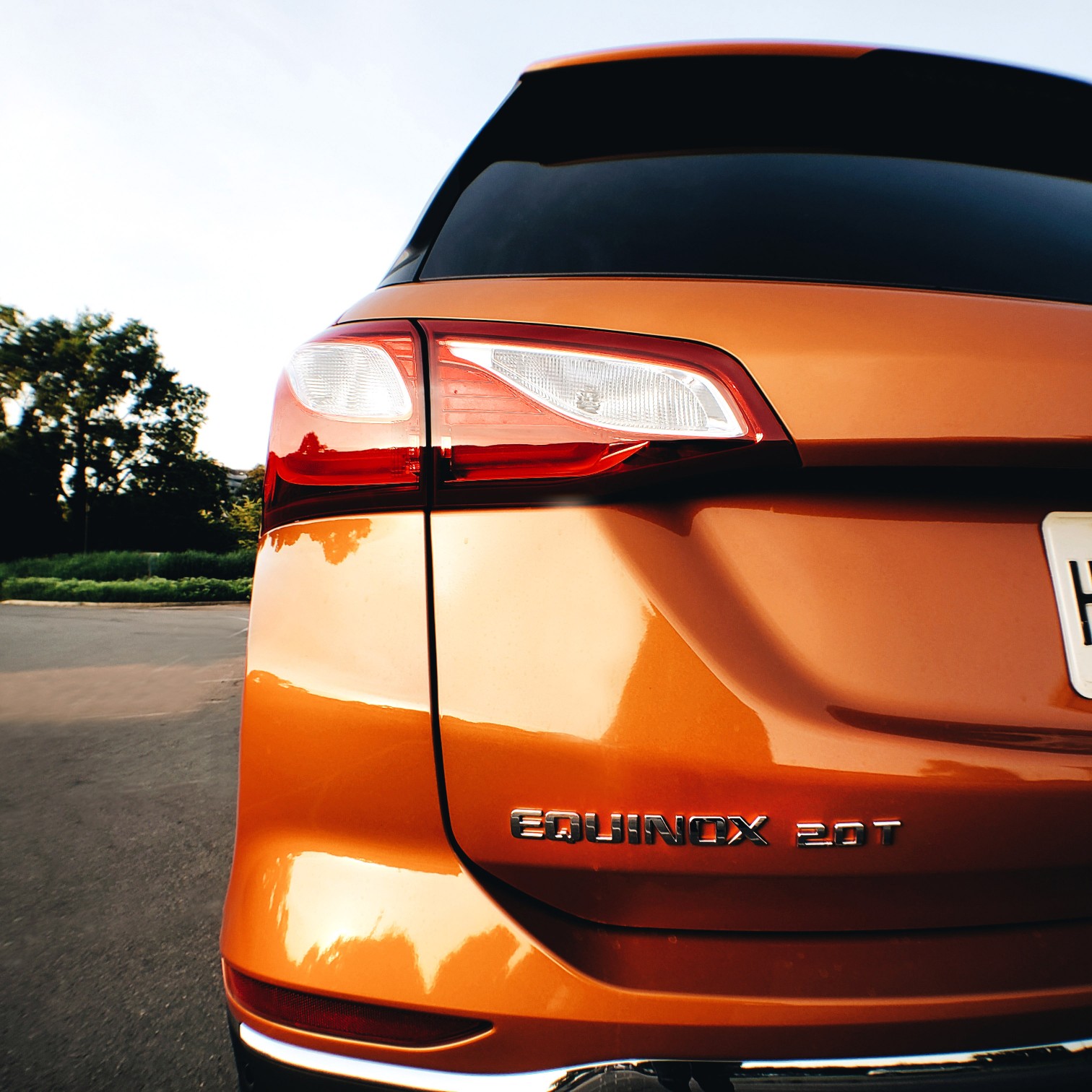 The Chevrolet Equinox Premiere in Orange Burst metallic is definitely a head turner! For more info, specifications, and price check out 2018 Chevrolet Equinox Premiere.
xoxo, Afroza