I get so happy when I find new vegan spots in Miami. Especially cute little places with amazing options and awesome people. I was invited to try Cold Pressed Raw Kitchen's breakfast/brunch menu at their location in the heart of Brickell.
I also had a chance to interview Nathalia Alarcon, Co-Founder and Chef at CPR Kitchen. Alarcon is a Holistic Heath and Nutrition Coach who joined Cold Pressed Raw's Founder, Tatiana Peisach to open CPR Kitchen in October 2015.
 CPR Kitchen is a wonderful concept! What made you start all of this?
Nathalia: So Tatiana and I met about a year ago and we decided to open a base, we officially opened last year on October 12th. The concept around the food came from my experience of being a vegan for five years. I wanted to put something on the plate that was beautiful and looks good. Because sometimes, to be honest people have misconception about vegetarian and vegan food. They think that it doesn't look good or taste good. So I wanted to create vegetarian & vegan food with lots of ingredients that blended well together with a very good nutritional profile that also tastes good. When it comes to the food, we wanted it to be appealing to everyone. We actually started serving dishes with Beyond Meat which is an alternative, have you heard of it?
No, what is it?
Nathalia: It's an alternative meat, it's vegan meat, with key proteins and vitamins. We are also developing our own here.
OMG! Do you also have chees-less cheese?
Nathalia: We do have vegan cheese here, it's completely made up of protein. It's one of the cleanest processed cheeses. Our customers love the vegan grilled cheddar melt sandwich.
Are there any dishes in particular that you want people to try, especially ones who are trying to transition into a healthier lifestyle?
Nathalia: We have people like that here all the time. We usually recommend safer choices like a hearty quinoa bowl. We also make dishes with beyond meat products, like manwich. Guys who come here really love our avocado toast, the zoodle noodle, which is zucchini with pesto. My personal favorite of the whole menu is the Shroom Ceviche.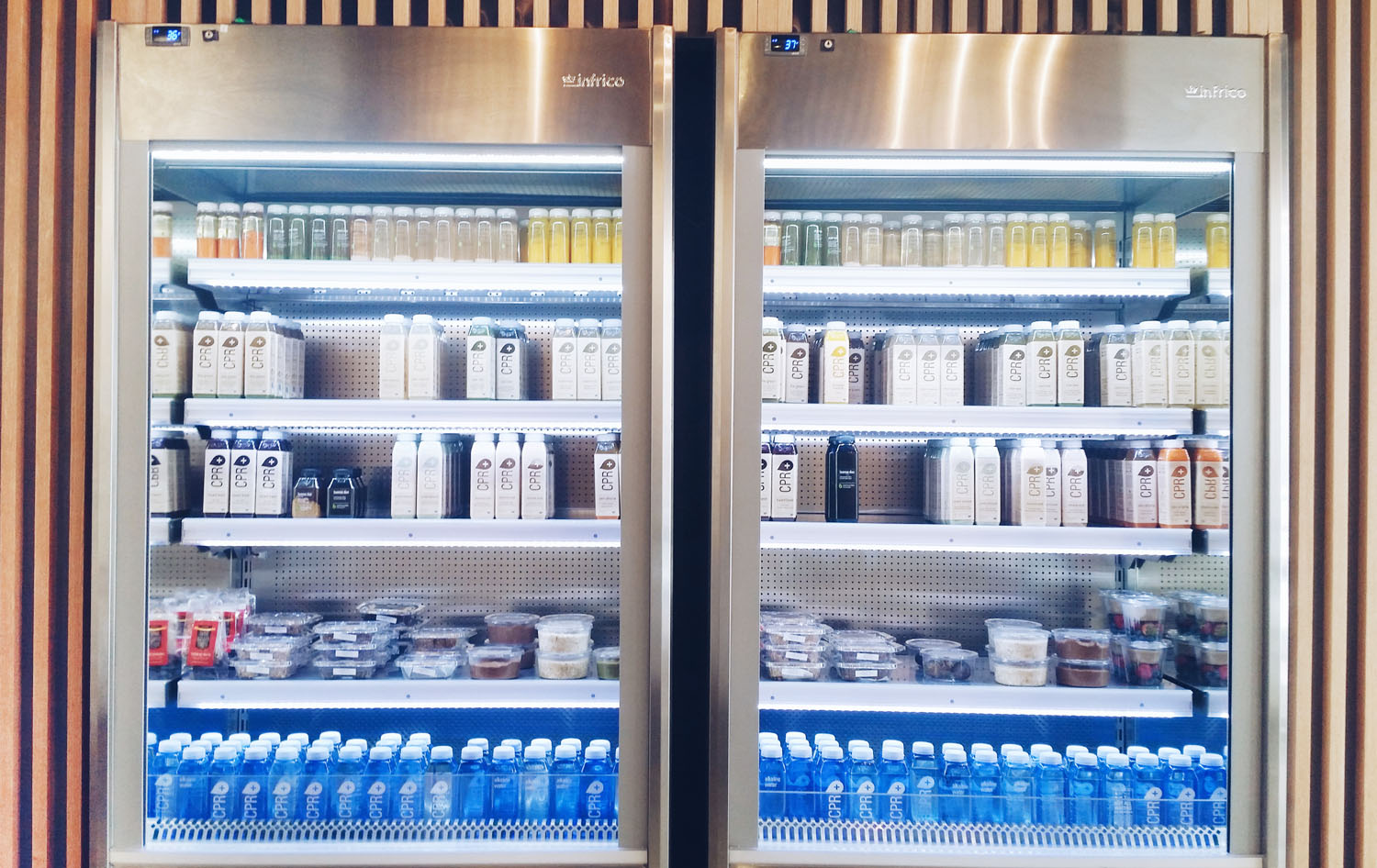 I know that Tatiana started with juices, do you sell cases of juices here at the restaurant?
Nathalia: Yeah! Our juices are 100% organic. We also support juice cleanses. There are level 1, level 2 and level 3. It's like beginner, medium and advance. CPR Kitchen does juices and food delivery via GrubHub and UberEats. The juices are also available on Amazon.
How long does your juice last if refrigerated?
Nathalia: The juices have a shelf life of 3-45 days.
Can you share any major future plans for CPR Kitchen?
Nathalia:  Oh there are so many! We currently have a couple of things going on. We have the first vending machine in juices at The LAB Miami. We want to reach more communities that are in need of juices and spread healthy vending machine options.
That's pretty exciting. Thank you so much for sharing your passion with my readers. Are there any last comments you would like to share?
Nathalia: We are definitely proud of what we've done here and we want people to know where we are. We want to make sure that people know that when they come in, they will genuinely love our delicious and healthy food. CPR Kitchen prides on providing beautiful dishes that feeds your body 100%. It's just good food for the body, for everyone!
From their amazing menu, I tried the avocado toast, green bowl and different juice options. It's just exciting to know that any dishes you try from their menu, really is good for the body. The avocado toast was beyond delicious. I already know what I want to try next time I visit!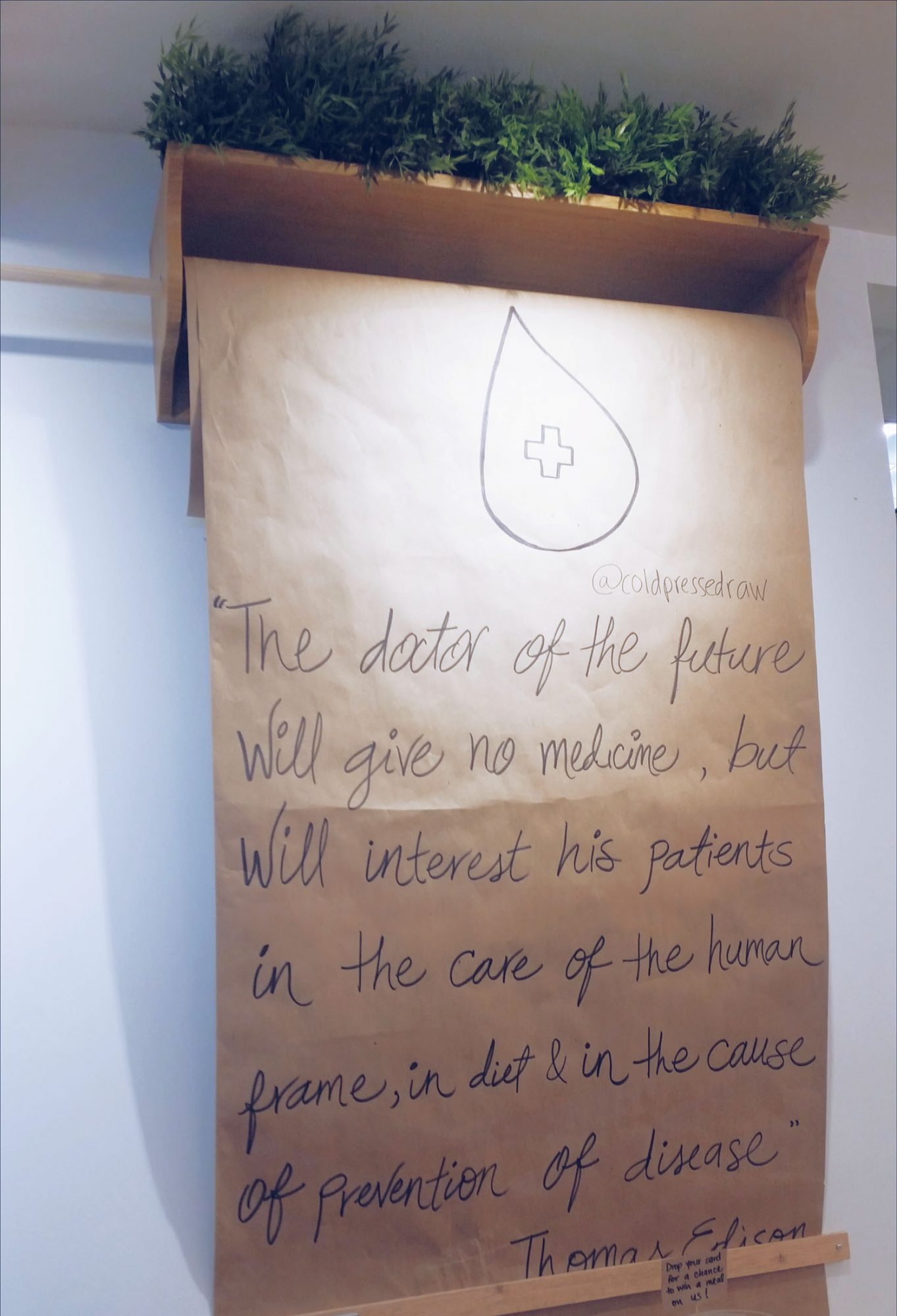 xoxo, Afroza
CPR Kitchen – 1221 Brickell Ave Ste R-103 Miami, FL 33131