What factors do you look for when planning a vacation? Pre-lockdown, it was all about the destination and then booking a place to stay. But now with all the travel restrictions and overall safety issues, we book our travels based on the place to stay. That's because we want to drive somewhere rather than fly. From Florida, the nearest place we can go to are Atlanta, Alabama, New Orleans, and South Carolina.
With the nearest locations in mind we started looking for our Airbnb. When traveling I prefer to visit mountains, forests and lakes because we don't have much of that in Florida. South Carolina seemed like an amazing option. And North Carolina is not that far away! The decision was made, we would go to South Carolina.
Charming Cottage Stay with Airbnb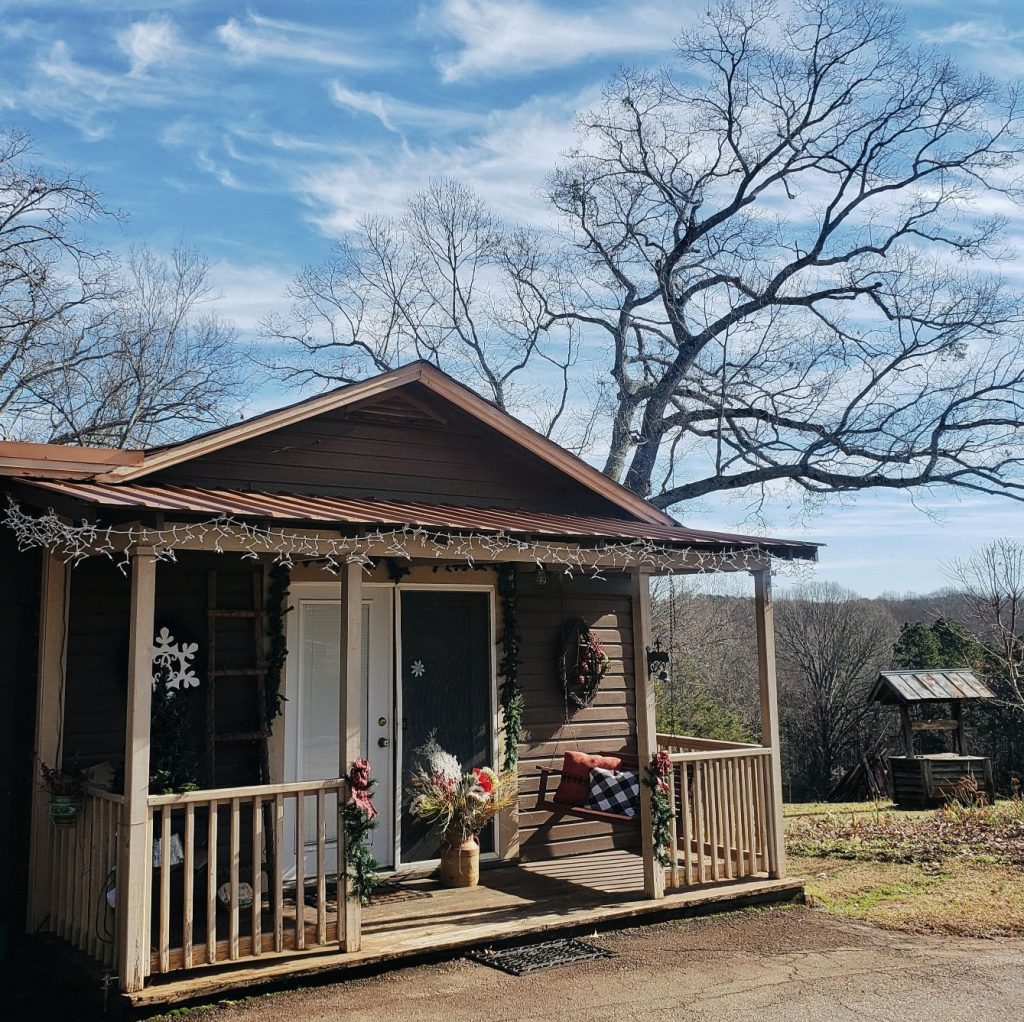 Out of four different options, we went with this cute and cozy cottage. Wait till you see all the pictures below, you'll know exactly why we picked it. It was for New Year's weekend, so the rate was higher than usual. The pictures here will show you the beauty, but oh my you really need to be their physically to see the amazing surroundings.
I made sure to grab tons of photos to show you guys the interior of this cozy Airbnb. It's big enough for two people, and everything was in one space. The layout was so cute. The bed is in the corner, next to the sofa and heater. The kitchen is really big, no stove but there's an amazing Sushi place 15 minutes away, called Mikoshi Japanese! The price and deliciousness can't be beat. We bought lunch and dinner from there and it lasted us all day! Actually miss Mikoshi Japanese a lot.
Spent our mornings on this cute swing. The air is so fresh and sipping coffee and chatting here was just amazing.
The backyard of this Airbnb is mindblowng. I honestly can't beleive I paid so little for so much! Oh and Karen our host is an Angel. She shared her red velvet cake, the best tasting red velvet cake ever. And she told we can explore her huge property anytime. Here are some photos of the backyard, it's magnificent.
We also planned to go to North Carolina, so that we can take a drive to the Great Smoky Mountains. I loved going there because I've never been. But, I do wish I did my research about Six Mile more. The State parks and scenery around Six Mile is enough to spend hours every day. There's so much to see in that area that there's no need to go out of state. Next time I go, I will definitely just stay in and explore the neighboring parks. I highly suggest that's how you plan your stay at this cottage too.
I still wanted to share my Great Smoky Mountains photos here, because it was very worth it.
I'm telling you now, this Airbnb is a must if you ever visit South Carolina. Thank me later.
xoxo, Afroza