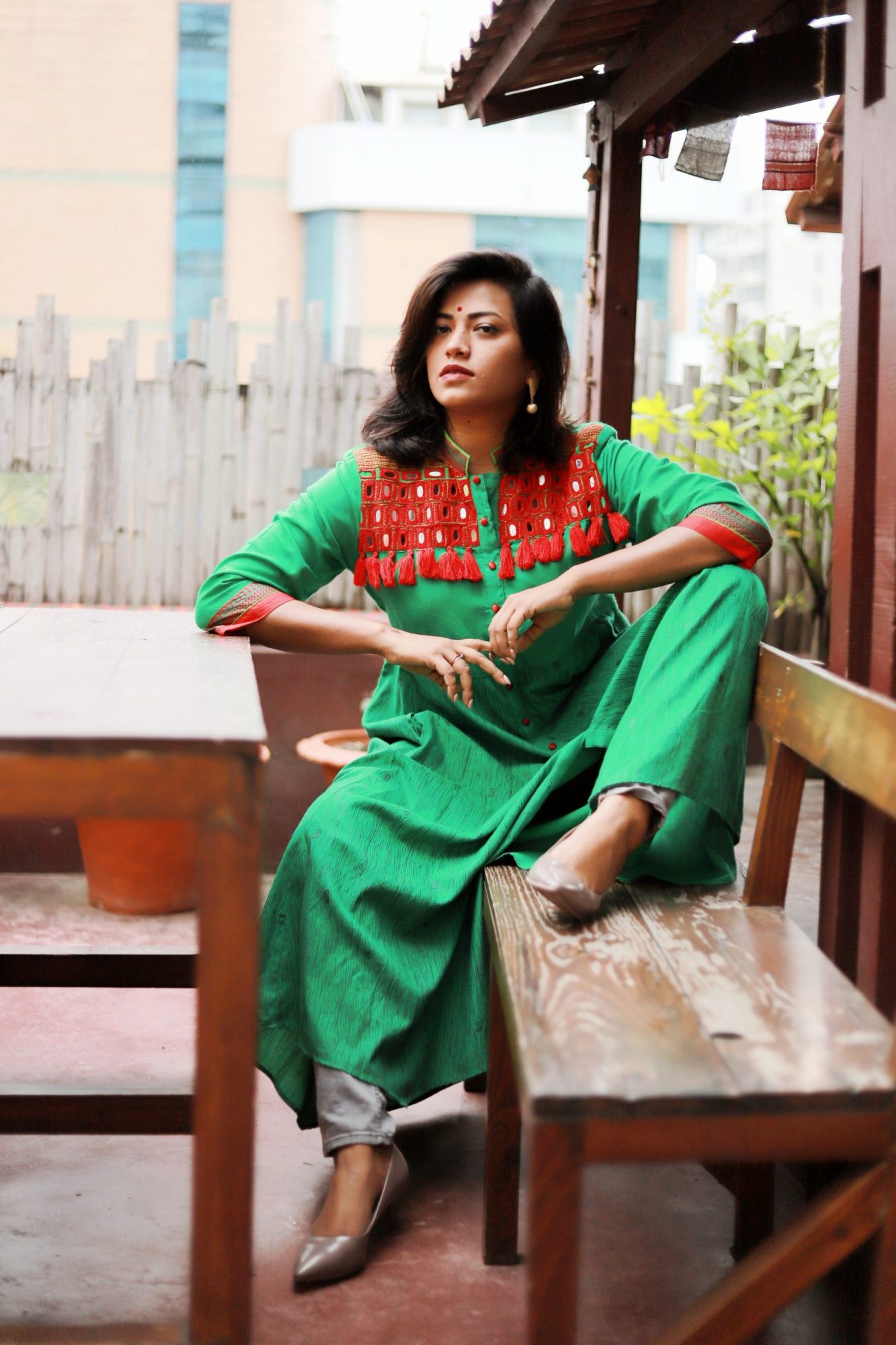 My trip to Bangladesh at the beginning of this month was pretty sudden. Everything I planned for the trip was a last minute decision. It was stressful but somehow I knew everything would work out. I didn't have much time to explore Bangladesh this time. Every day I either had a meeting or had to work on my new project while I was there. Even though I didn't get to explore new places or visit my family, It still ended up being one of the best trips so far! It's all because of the new people I met, the amazing, ambitious, lovely, fun and wonderful people. Already planning on going back and next time I go, I'm definitely going for a longer time. I did take some time to take these street style photos during my trip. Worked with an amazing Bangladeshi photographer Raihan Chowdhury Bappy.
Ahh this location was just incredible. We went to Jatra Biroti and was so impressed by it's every little corner. The design, the colors, the food was so perfect. Oh, and the little cat that walks around Jatra Biroti is honestly the main reason you should go there. We fell in love with him and he fell in love with us!
From their Facebook page: "Jatra Biroti is a multi-purpose event space/art lounge and vegetarian restaurant. A colorful oasis in the busy city. Beautiful food, music and art." It was definitely a lovely oasis.
Ok but seriously, we almost took him home. But he belonged to Jatra Biroti. I will be back little kitty. Ahh so in love!
While I was in Bangladesh, I stayed in an area called Banani. A place that seemed like a small part of NYC. It was a busy part, there were coffee shops, restaurants, retail shops in every corner. I could constantly hear cars honking on the street 24/7. I'm not a city girl but I liked the area because walking to get coffee took me just a minute. Also, the store Aarong was near me, so shopping for my salwar kameez was also quick and easy. Aarong is a popular well-known fashion brand in Bangladesh, they are known for their ethically made products. The two salwar kameez I'm wearing in this post are from Aarong.
These pictures were taken in the Gulshan area, right next to Banani. Gulshan was such a quiet, serene and lovely place, a complete opposite to the noisy area of Banani. It was easy to walk around the area and take some more awesome photos.
Another place you need to visit or stay at if you're ever in Bangladesh is The Way Dhaka. This hotel is so chic! I loved every little detail of this luxury hotel in Dhaka.
Hope you all enjoyed my Bangladesh street styles. Seriously can't wait to go back!
xoxo, Afroza
Photos by Raihan Chowdhury Bappy