A few weeks back, I was invited to visit the "Beyond Van Gogh" exhibition in Miami, Florida. This exhibit is being held at the iconic Ice Palace Studios, located directly to the North of downtown Miami. This amazing immersive art was a truly surreal experience!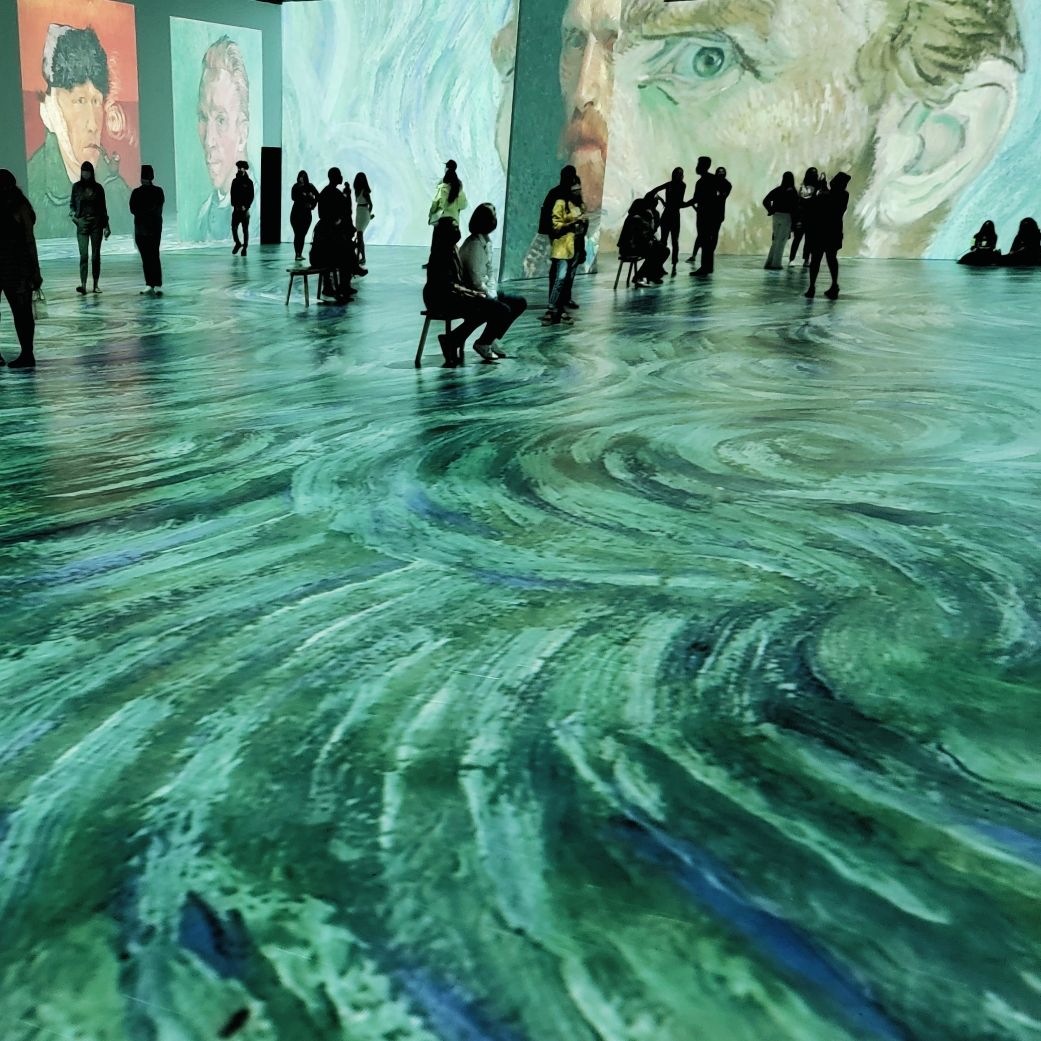 My Experience of Visiting Van Gogh Miami
It was the energy of the atmosphere and the music that made this exhibit so special for me. It was inspiring to witness as people of all ages and styles were so fascinated by Van Gogh's art as I was. Before entering the room, everyone received instructions to feel the way they wanted to feel after seeing the Virtual Reality show of the paintings that were to be displayed through enormous projectors.
The larger than life art projected shows every stroke of Van Gogh's brushes, and every little imperfection in detail. You can sense the emotions he had put in each painting. Gogh is a person of raw emotions and colors, his stories are often told in melancholic hues.
My favorite part was seeing the paintings being displayed through technology, one at a time, in the whole room. It felt like you were a part of the painting. As a result, you would feel as if you were living in the painting because of its transcendental aura with its light shows.
'The Starry Night', one of Gogh's iconic paintings, would be projected as a patchwork of swirling colors, evoking the Milky Way's patterns and elegance. I promise you; this is absolutely unlike anything you have ever experienced. You would indeed feel like you have stepped into Gogh's life through his impeccable art. It was so touching to observe the village paintings. They hold the power to take you back in time and allow you to connect with the artist's background.
The background music made all of these even more mystical; Mozart, The Beatles, The Smiths, and many other well-known music bands were being played in sync with the flowing art. So, you can understand how magical it must have been to be there!
More info at – Beyond Van Gogh Miami
xoxo, Afroza