When I first thought of this DIY, I never expected it to turn out so perfectly. I have a pretty decent collection – from small gold earrings to large heavy colorful earrings. This DIY earring holder is now such a chic and unique decor in my room. I really just wanted to see all my earrings in one place. And this earring holder is a great way to showcase ...
This post is sponsored by BabbleBoxx.com HERstory should be celebrated every day. But it's quite amazing to present a box of amazing goodies to the superwoman in your life to surprise them with the nicest gifts for National Women's History Month. Also it's important to recognize the superwoman within you! I will be sharing this box with my mom ...
Photo: One Day In Arizona Blessed are the curious for they shall have adventures. – Lovelle Drachman Photo: On the Road with 2016 Volkswagen Beetle Denim Travel makes one modest. You see what a tiny place you occupy in the world. – Gustav Flaubert Photo: Zion National Park, Utah Traveling – it leaves you speechless, then turns you into a storyteller. – Ibn ...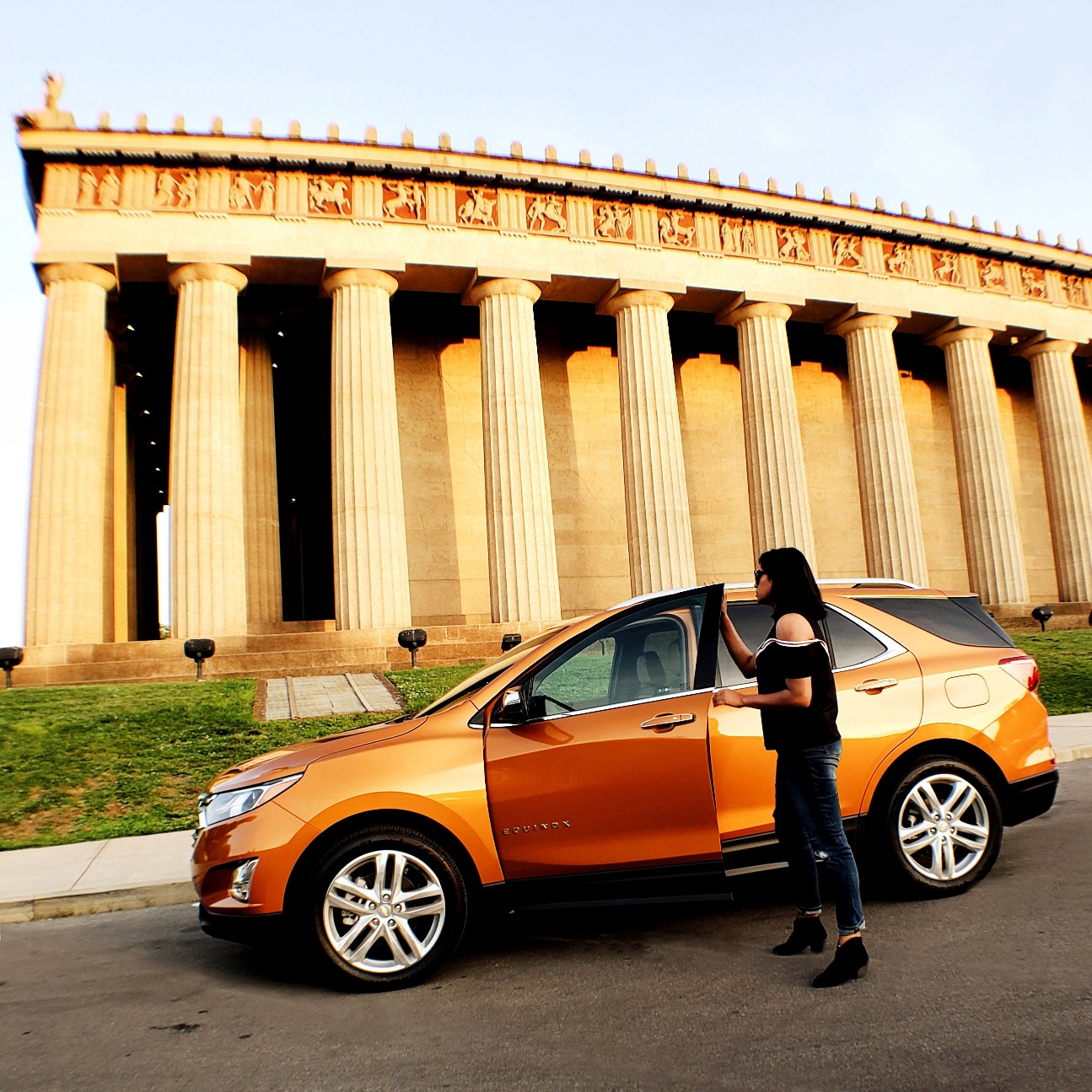 2018 Chevrolet Equinox Premiere Thank you, Chevrolet, for not only bringing us to Nashville but also to the Parthenon! For more on this must-see spot, check out Road Trip to Nashville, TN – The Music City. I was shocked to learn that the world's only full-scale replica of the original Parthenon was located right here in the heart of Nashville. I had ...
Thank you, Chevrolet, for sponsoring this unforgettable trip to Nashville. I never imagined I would be going to Nashville and soaking in all that the Music City has to offer. Driving around Nashville in the 2018 Chevrolet Traverse allowed me to discover so much of the city. For a road trip car, the 2018 Chevrolet Traverse would have to be at the top of the list ...