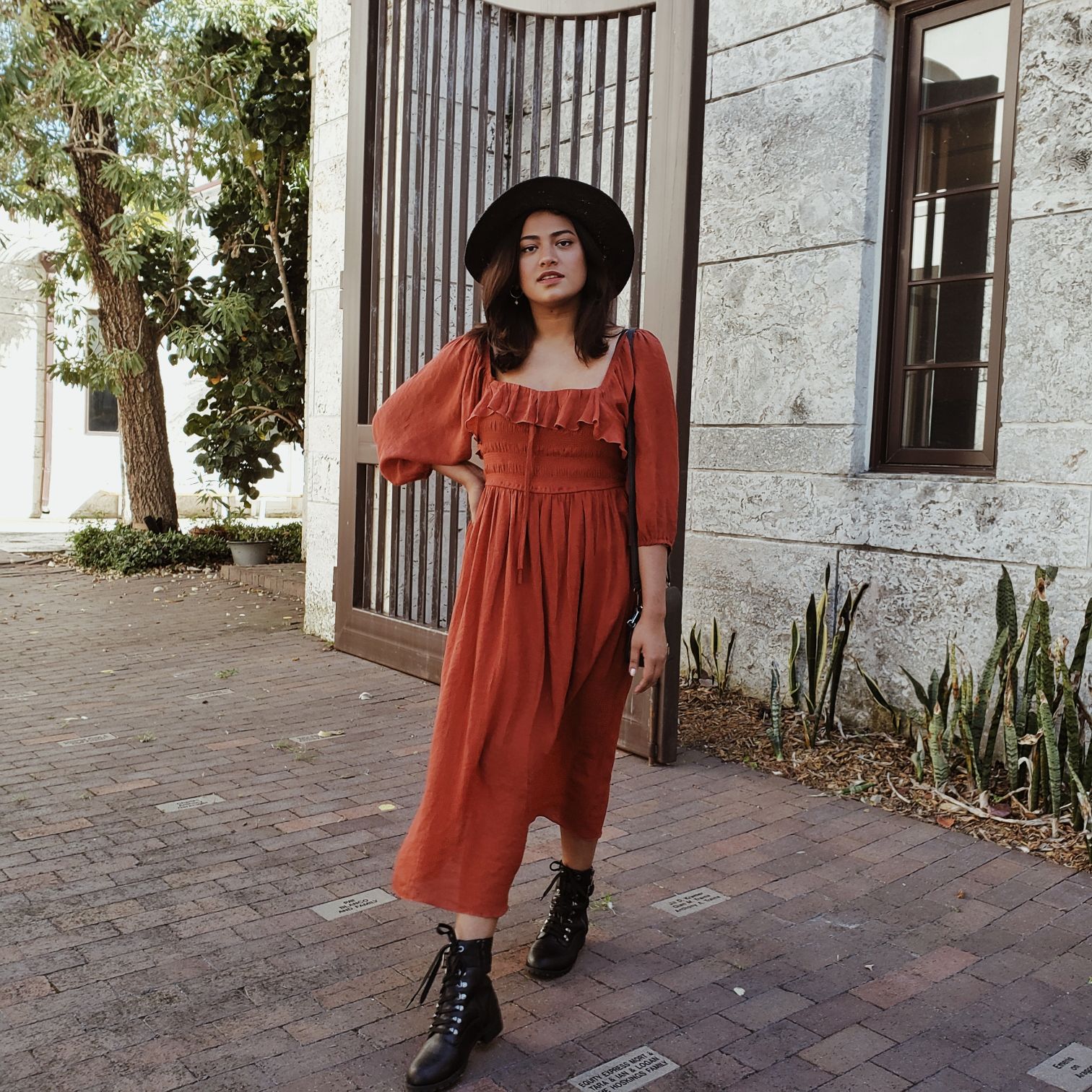 Truly a lover of all things boho! Especially dresses! I found this dress on Amazon and loved it so much that I bought it in 2 different colors. Here's the other one. Don't be surprised if I end up getting more of this flowy boho dress in other colors too. These dresses are just so comfy and layering these with jackets, coats or boots just looks ...
'Southeast Toyota Distributors, LLC ("Toyota") provided me with compensation and use of Toyota Corolla Hybrid for a short period of time. The opinions I have shared about this vehicle are my own.' Introducing the all new 2020 Toyota Corolla Hybrid. It's the first ever Corolla Hybrid, and it's everything you can imagine plus ...
When I first thought of this DIY, I never expected it to turn out so perfectly. I have a pretty decent collection – from small gold earrings to large heavy colorful earrings. This DIY earring holder is now such a chic and unique decor in my room. I really just wanted to see all my earrings in one place. And this earring holder is a great way to showcase ...
Fall is approaching very soon. Maybe not so much in Miami, but it is coming. My closet is full of all Summer and comfy clothes but to be honest Fall Fashion is my absolute favorite! I will be incorporating a lot of my summer pieces into my Fall looks. It's all about layering and staying comfortable. My new pieces from Femme Luxe Finery are so great for all ...
Grey Layered Look Jumper Shirt Loungewear So excited to introduce my collab with Femme Luxe Finery with you all. You all know I'm all about comfy and chic, and this online shop has the most comfortable chic styles around! Most of the items I'm wearing are actually perfect for Fall weather. But, there's hardly any Fall type of weather here in ...