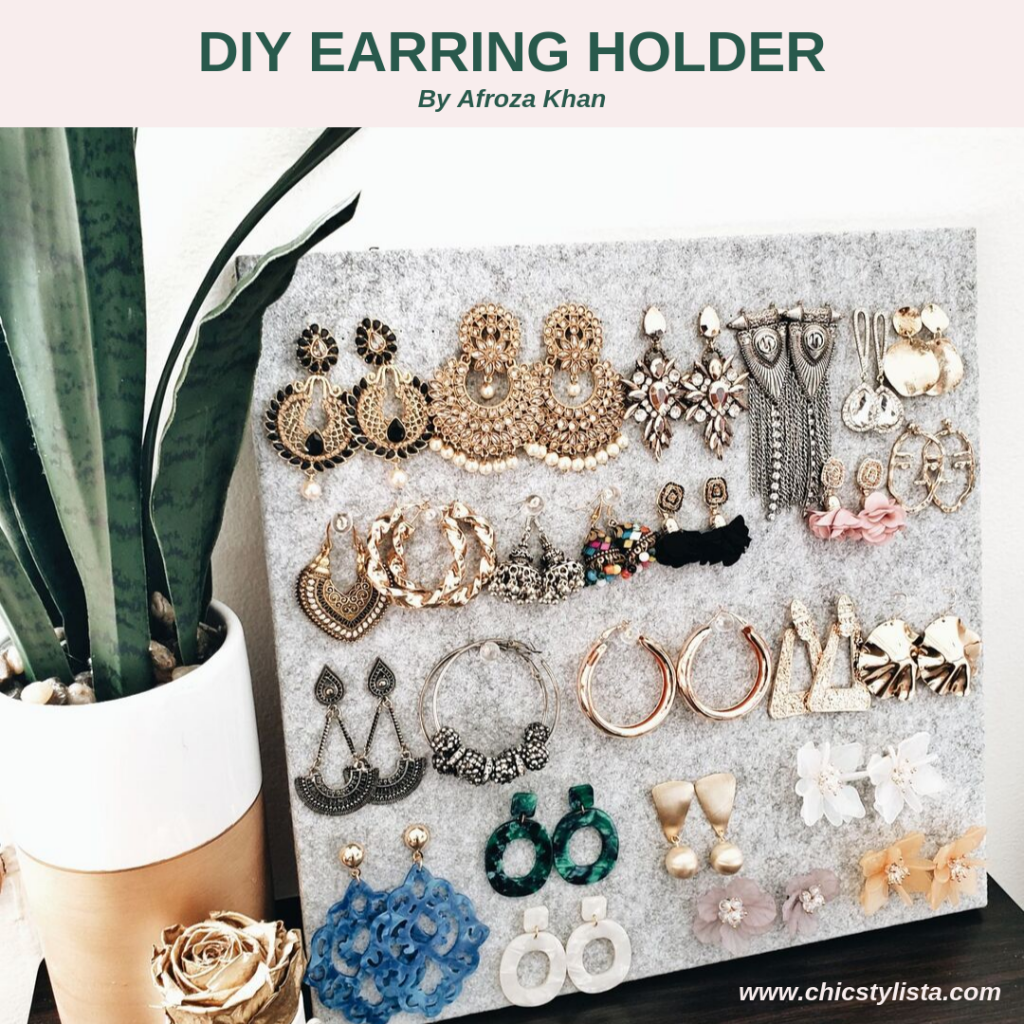 When I first thought of this DIY, I never expected it to turn out so perfectly. I have a pretty decent collection – from small gold earrings to large heavy colorful earrings. This DIY earring holder is now such a chic and unique decor in my room. I really just wanted to see all my earrings in one place. And this earring holder is a great way to showcase your gorgeous earrings collection. It's easy to grab the ones you want for the day and at the end of the day put it right back on the board.
You only need three items to create this DIY earring holder: Felt tile bulletin board, sphere push pins, and a ruler. The total cost is under $15! And it took me less than 30 minutes to create and organize all the earrings.
Step 1: Use a ruler as guide to push the sphere pins in the felt board. The push pins goes in smoothly. It's ok if the push pins are not lined up in a straight line. But do make sure to keep the pins as close to each other as possible.
Step 2: Remove each push pin and insert your earring one at a time. I started with my heavier sets first. This felt board is amazing! The felt is tight enough to keep all the earrings in place.
Step 3: Start creating more lines of push pins and put all your earrings the way you want to display it. It really looks like a piece of art, so have fun with this unique masterpiece.
Voila! I'm actually so proud of this DIY! From an idea to execution, this turned exactly the way I pictured it. This DIY earring holder consists of only 3 items and done under 30 minutes! I posted an
IGTV video
where I go into detail about some of the tricky dangle earrings and how I display them. Let me know what you guys think about this quick DIY. I will be working on some more ideas soon, and will be sharing more unique concepts on this blog. Thank you so much for stopping by.
xoxo, Afroza