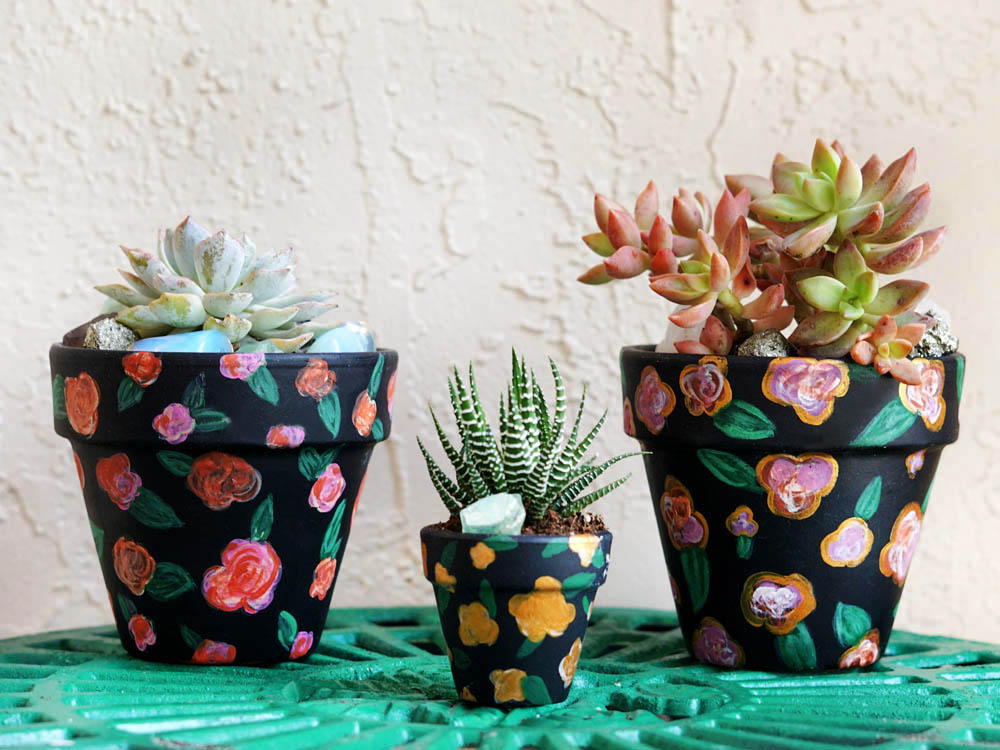 Once in a while, I like to dabble in arts & crafts. I really want to start doing more DIY projects. This was so much fun to do, almost therapeutic. Sometimes work and keeping up with the blog can be a little stressful. This past weekend, while flipping through my sketchbook, I came across the first acrylic art I did and thought of this idea. I'm so excited to share with you the steps and hope you like this DIY as much as I do.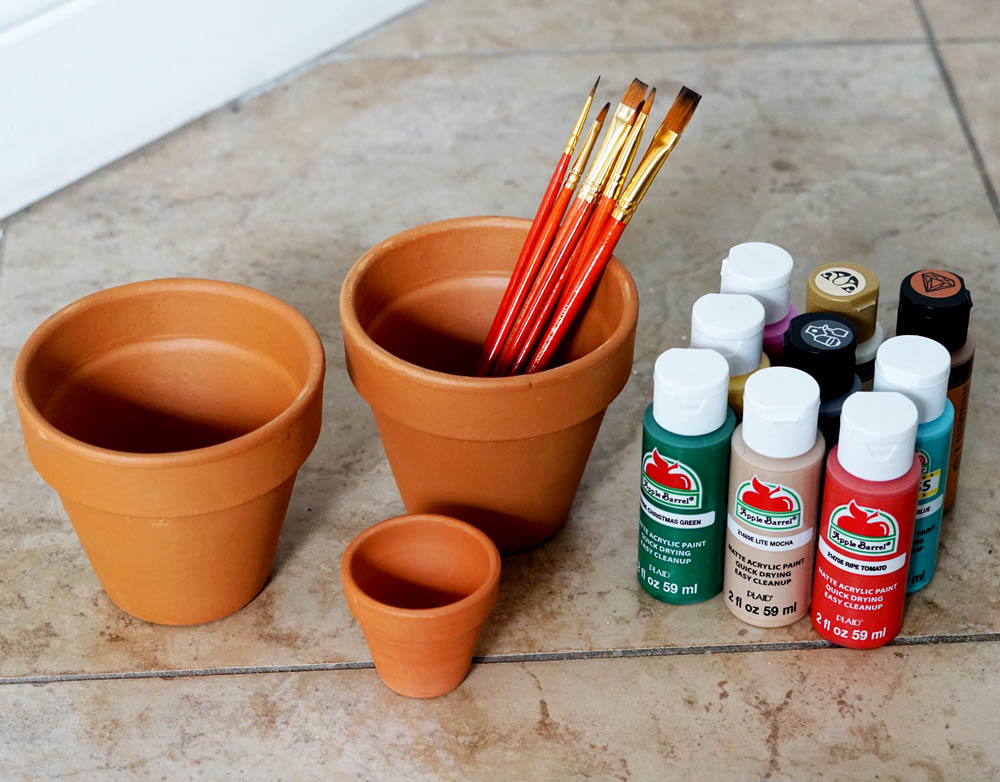 Supplies: Terra Cotta Pots, Paint brushes, Acrylic Paints (Matte Black, Red, Pink, Beige, Green, & White)
The dark floral inspiration from my sketchbook.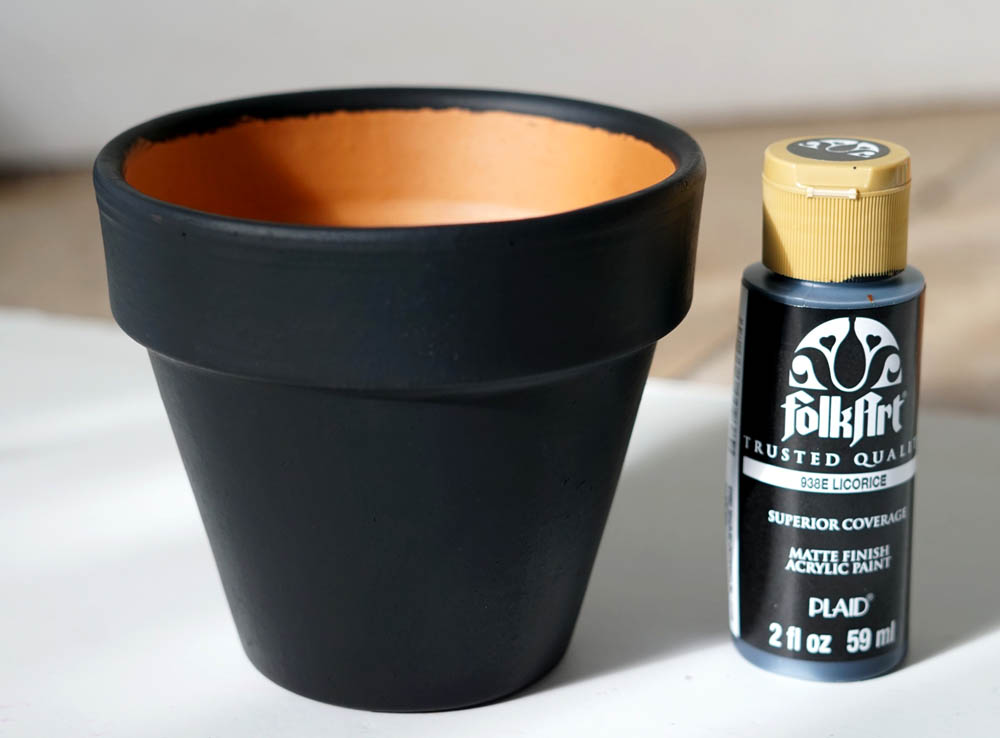 Step 1: Paint the whole Terra Cotta Pot with black matte finish acrylic paint. Let it dry for 10 minutes.
Step 2: These roses are not perfect, but they are beautiful. Take Red and make circles to create a flower design. Have fun, let your paintbrush do the work. Acrylic paint dries pretty fast so you can move on the next step in 3-5 minutes.

Step 3: Take the Beige acrylic paint and make little strokes over the roses. Make sure the paintbrush is wet, it will be easy to work with the colors.
Step 4: Use the green acrylic paint to create leaves next to each rose. Again, take the beige colors and create small strokes over the leaves.
And there you have it. I did two other variations with metallic Gold acrylic paints. The succulents are from a local farm in Homestead, Florida. Check out the post where I share all the pretty succulents pictures – Isaac Farms. I also added some of my favorite crystals for the boho design. I'm planning on keeping these in my room, but they will look great anywhere.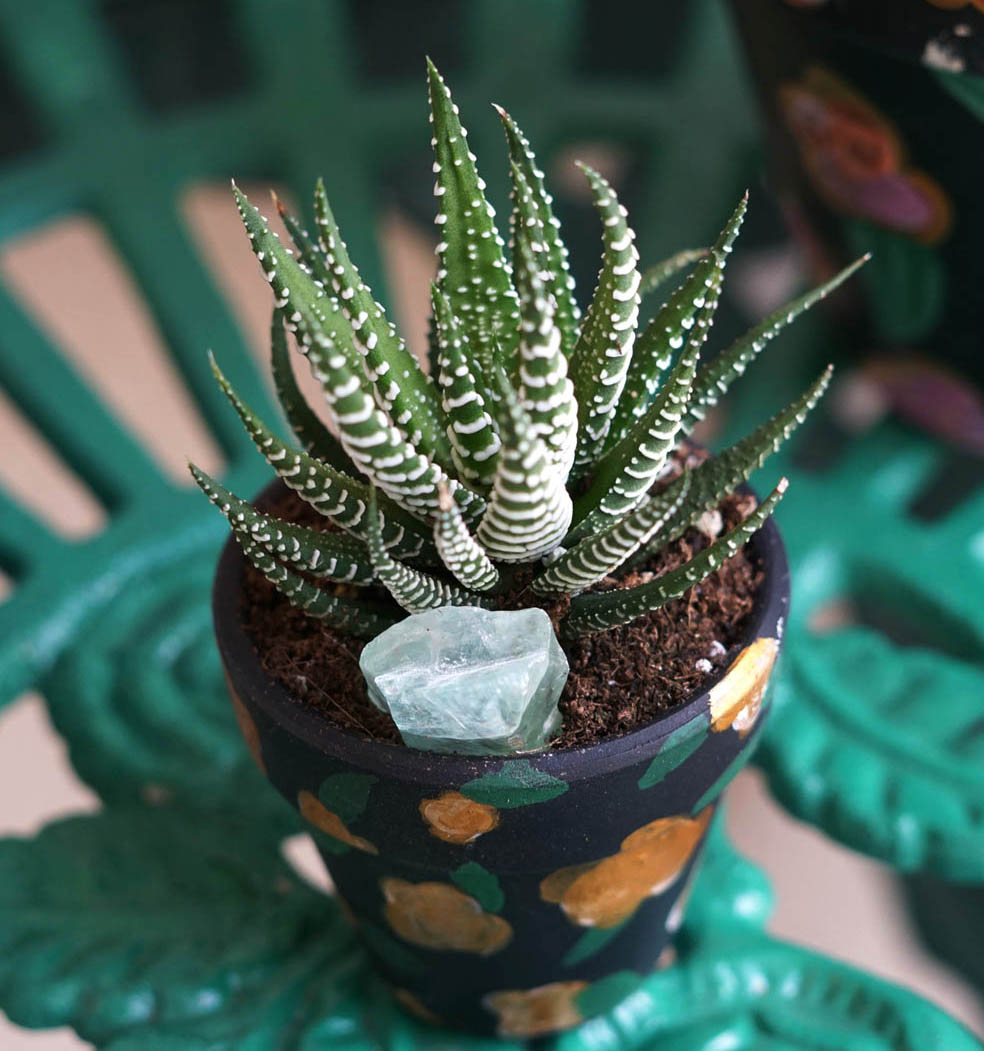 xoxo, Afroza