If you are a fan of eos like I am, then you will love these limited edition eos spring packs. There's a new Visibly Soft Cucumber Melon lip balm in the duo set along with the Coconut Milk lip balm. I'm currently using the Coconut Milk balm and obsessed with how hydrated my lips are. Each balm contains natural conditioning oils and vitamins to leave your lips feeling soft all day.
The Spring 2017 Hand Lotion Limited Edition 3 pack set includes Berry Blossom, Cucumber, and Delicate Pearls hand lotion. I carry this convenient hand lotion with me everywhere. Right now, I'm using the Berry Blossom hand lotion. It provides 24-hour moisture, is fast absorbing, paraben-free and hypoallergenic. And I love the scent, it's so pretty and not too overpowering.
I need to have my lip balm with me everywhere I go. It's very important that I have hydrated lips, as they tend to get dry throughout the day. I came up with this little keychain holder idea for my lip balm and kind of mad that I never thought of this before! Now I never lose my eos lip balm in my huge purse. I know exactly where it is at all times. Sharing this super easy and chic DIY with you all. Let me know what you guys think.
What you'll need:
eos Lip Balm
Hot Glue Gun
Sequin Trim
Tape
Any keychain with a key ring
Scissors (not pictured)
Step 1: Start by taping the end of the sequin trim inside the top of the lid. This will keep the trim stay in place for the next step.

Step 2: Very carefully, start using the hot glue gun to glue the sequin trim to the lid. Glue the trim half away. Leave room for the keychain ring by not gluing the trim over the eos logo. Continue gluing the rest of the trim the same way on the other side, making a semi-circle. See the photo below.
Step 3: Cut the excess sequin trim from both sides and you're done!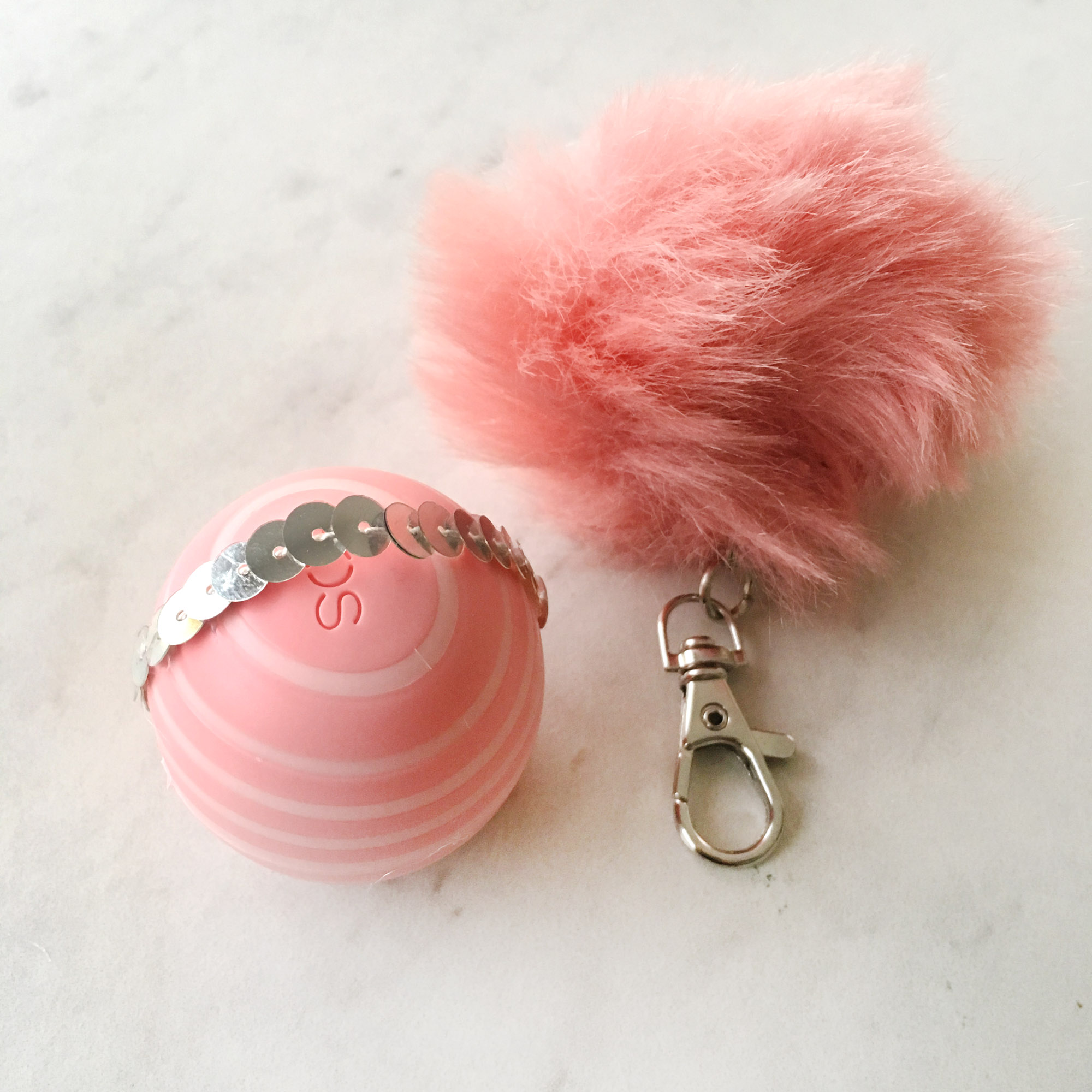 Three steps and now you have an eos balm that you can carry with your keys and will always have by your side. I already started making more of these for my friends. It's so much fun and easy to make. You can also play with different trims and designs.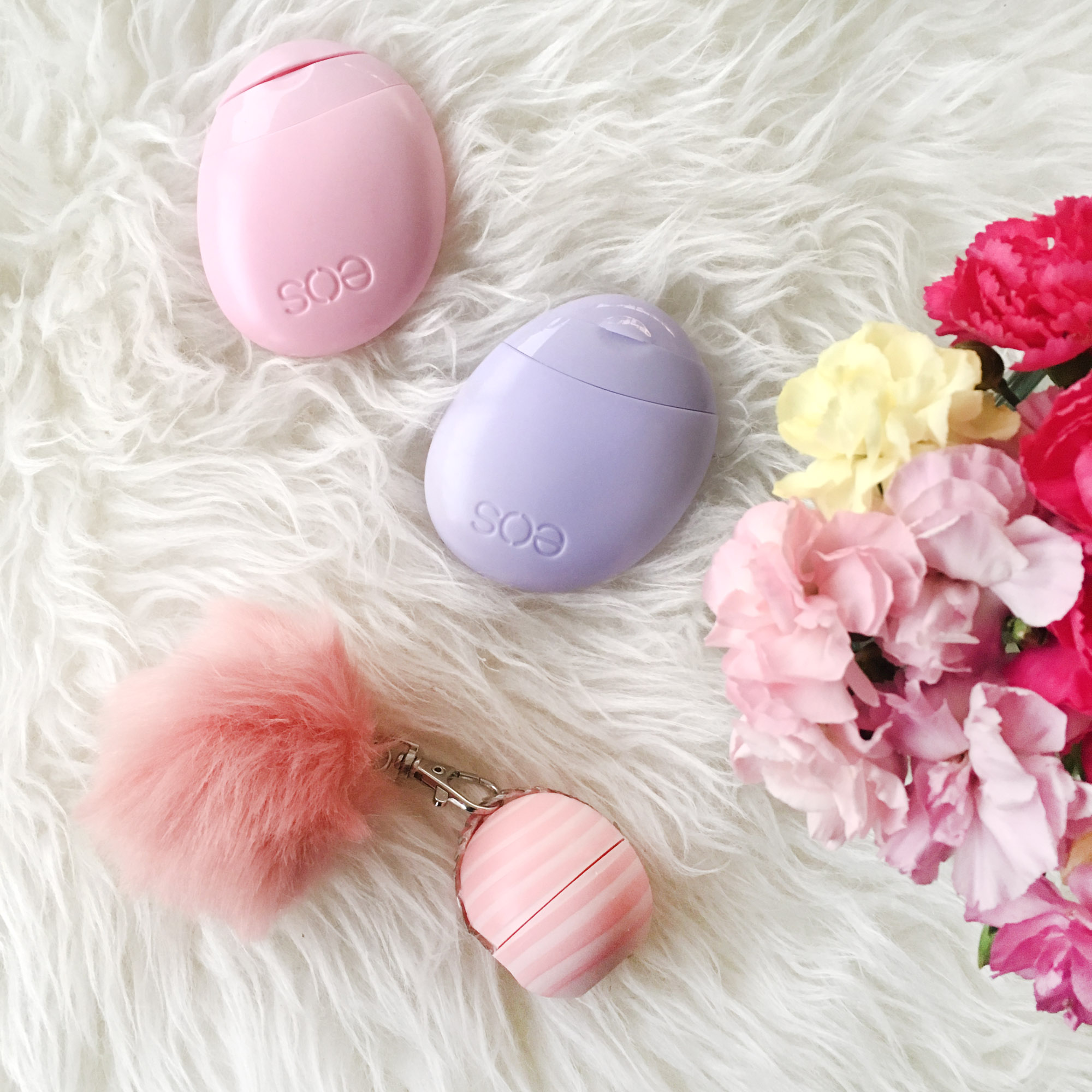 Hope you enjoyed this chic little DIY. You can find eos® products around the world at major retailers including Target, Wal-Mart, Ulta, Amazon, Perfumania, Boots, Selfridges, Douglas, dm, Rossmann, and Costco.
"Thank you to eos for kindly sponsoring this post. All opinions are 100% honest & completely my own."
xoxo, Afroza