It's so much fun creating things out of nothing. Bringing back my DIY mojo on the blog. Get Ready!
This DIY Jacket Flair Pins are so easy to make! It's also a fun activity for a lazy weekend with friends. Follow the simple instructions below and start wearing your very own pins on jackets this Winter.

Supplies you need:
Clear Shrink Film (here)
Black Sharpie
Acrylic Paint Set
Paint Brushes
Pin Backs
Hot Glue Gun
Scissors
1. Print out your favorite emojis. Make sure to print them a little bigger. I printed four different styles per sheet in landscape format.

2. Place the shrink film on top of the images you printed and trace the outlines with a sharpie. Take your acrylics and start painting the emojis on the shrink film. Make sure to let it dry and layer another coat of paint for vivid color. I also painted a white coat at the bottom so that the colors can pop out a little better. I wanted to have a fuzzy look to my pins. If you want a more smoother colored pins, try to only paint two coats of color. After it's completely dried, take a scissor and cut out the shapes following the outline.
3. After you cut out all your pieces, lay them on top of a baking tray and parchment paper.

5. Get ready to shrink the pins! Place the tray with your cut outs in 325˚ F oven. It takes only 1-3 minutes for the shapes to shrink. It will start to curl up, but that's totally ok. When they are completely shrunk, it lays flat.

6. Notice my 'Instagram Like' pin is fuzzy. If you remember step 2, it's because I layered on a lot of acrylic paint. Use hot glue gun on your shape and place a pin back for the finished product.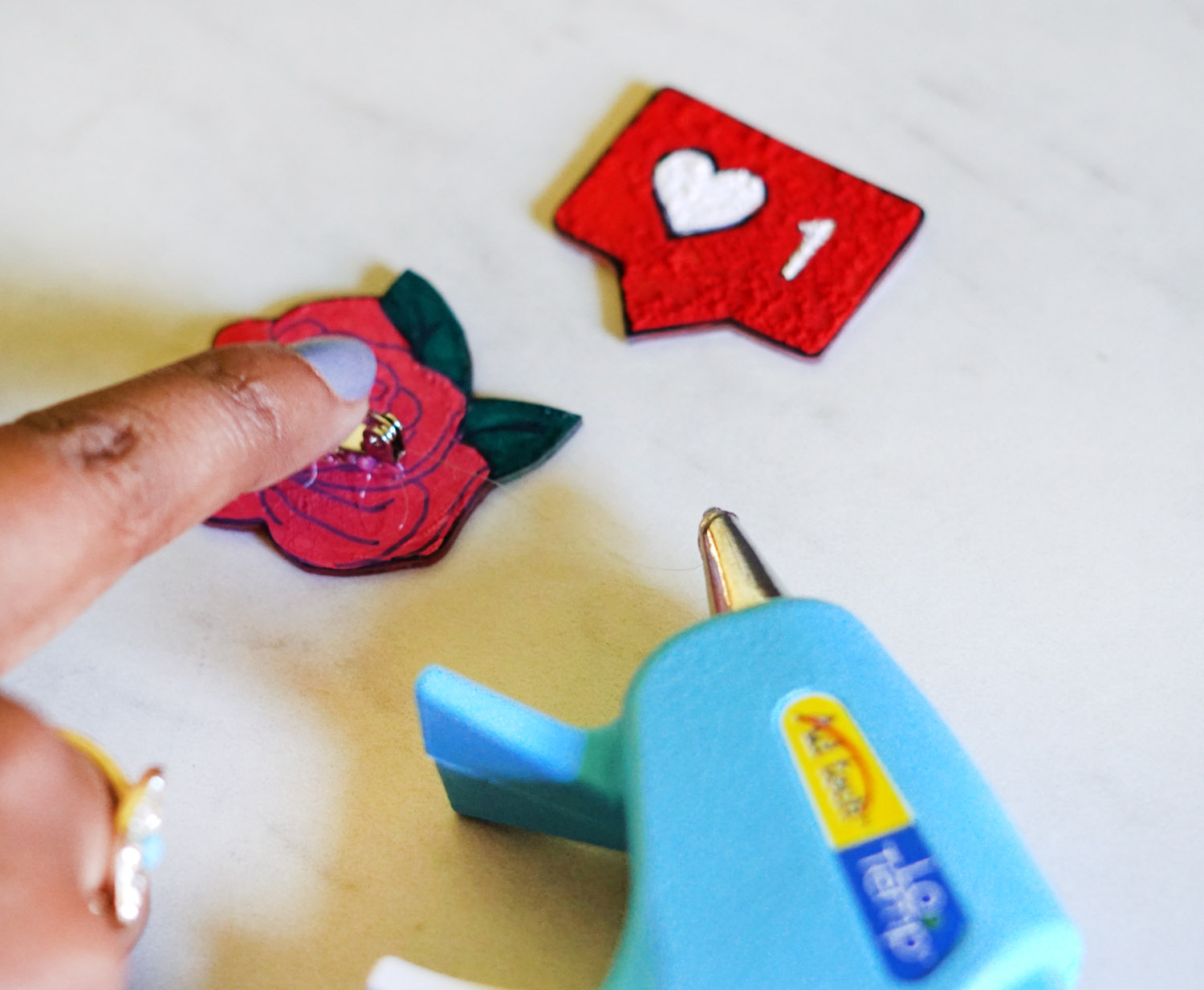 There you go! Wasn't that super easy and creative! Have fun and enjoy your very own flairs 😘

xoxo, Afroza