Disclaimer: This post is sponsored by Simply-Inc. and Dove. However, the thoughts and opinions are my own.
Summer heat is rising, which means frizzy hair, less clothing and unavoidable underarm sweat! I had a chance to get re-introduced to Dove Advanced Care Antiperspirant at an event in Miami where I learned about the amazing 48-hr odor and wetness protection! For me, all deodorants usually last for about 12 hours or less, so with the thought of two days of odor  and wetness protection, I knew I had to try it! I took couple of the Dove Advanced Care Anti-Perspirant/Deodorant home with me for a test drive.
I tried the Dove Advanced Care Antiperspirant with NutriumMoisture in the Shea Butter fragrance. When applied, it goes on smoothly and dries quickly. I love the silky feeling afterwards. One time I applied it right after shaving and was surprised that it didn't sting or itch at all. I have used it for about a week now, the underarms are definitely softer than it was a week ago! I don't know about you, but I've never focused on moisturizing my underarms. This deodorant does the job of providing protection against odor and wetness with an added bonus of smooth underarms.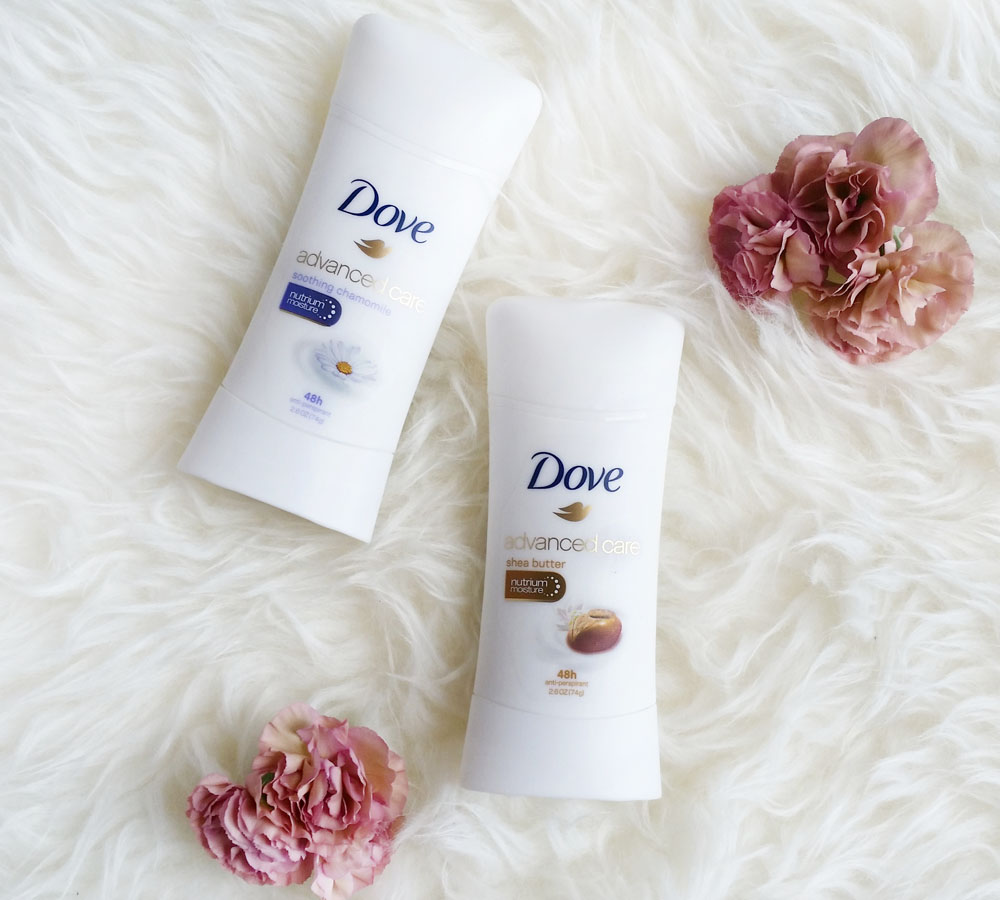 For me, the Dove Advanced Care Antiperspirant lasts a good day and a half. Because of old habit, I reach for the deodorant every morning. But slowly, I'm only reaching for the deodorant if I had a long day outdoors. The subtle floral smell of the deodorant really does stay fresh all throughout the day. It's also the perfect size to travel with. Already planning on taking this with me on my road trip to Moab this June!
Interesting fact: Dove fielded a national survey of more than 1,500 women to find out which products makes women feel most confident all day. Surprisingly, it wasn't foundation or mascara that topped the list. Deodorants ranked the highest among the women surveyed!
xoxo, Afroza