This shop has been compensated by Collective Bias, Inc. and its advertiser. All opinions are mine alone. #AquafinaSparkling #CollectiveBias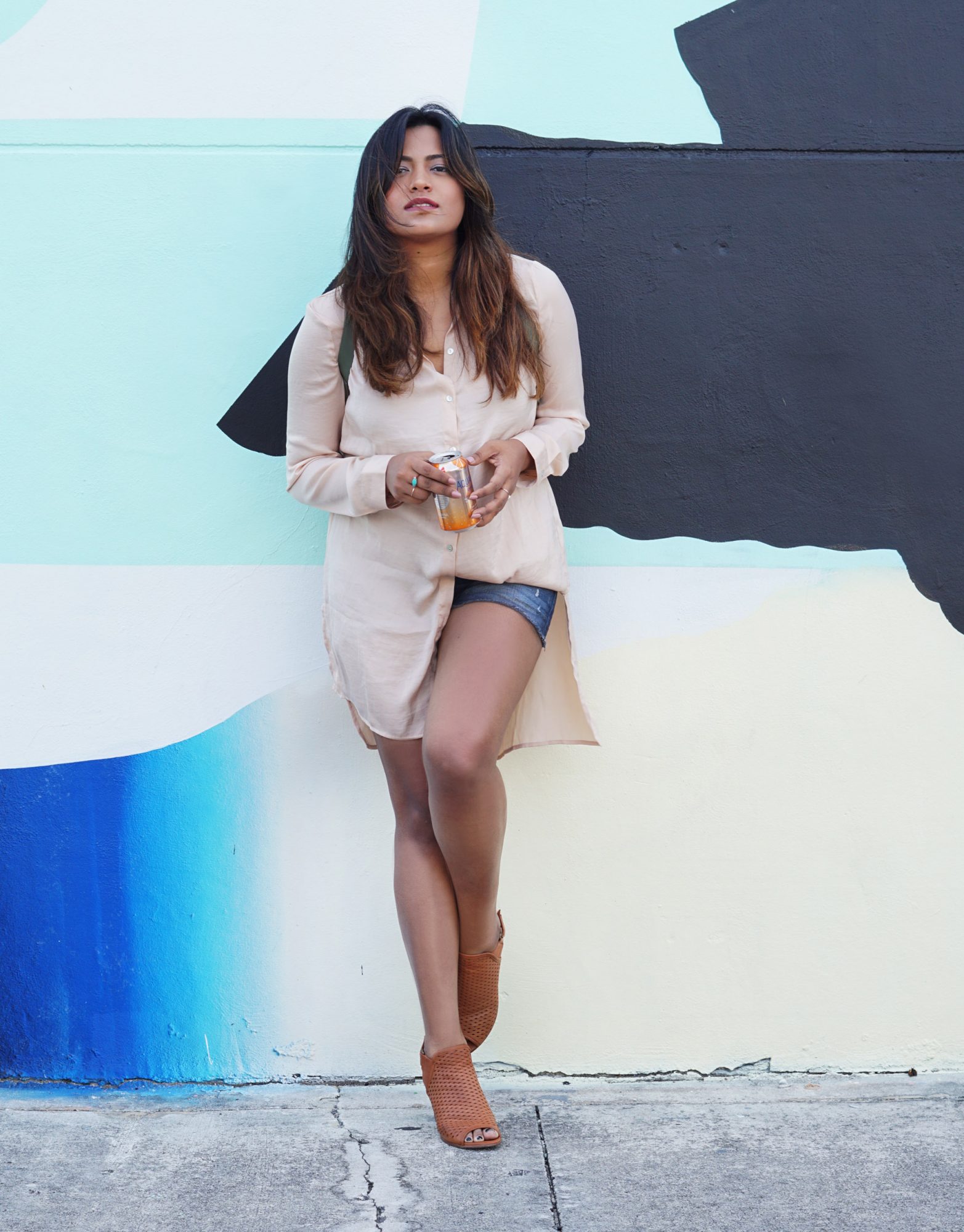 Let me show you around one of my favorite places in Miami – the Wynwood Walls. It is a place with endless colors, arts, and inspiration. I like to visit Wynwood Walls as often as I can. It's one of those places where I can walk around, get a little bit of exercise and easily get inspired by all the works done by the talented artists. This time I brought some trail mix (recipe below) and the new Aquafina Sparkling Water with me to make sure my energy is up during the inspiration exploration.
GET THE DEAL – 25% any Aquafina Sparkling 8pk flavor, runs 5/21 – 6/17
Loving the new Aquafina Sparkling designs, it reminded me immediately of Wynwood. There are four flavors available at Target. I bought these three flavors – Black Cherry Dragonfruit (new), Lemon Lime, and Orange Grapefruit. This year, Aquafina Sparkling is relaunching as a new entrant into the Unsweetened space. I was excited to learn that Aquafina Sparkling has 0 calories, 0 sugar, and 0 artificial flavors! Having a refreshing healthy beverage with the hint of flavor is such an added bonus.
Enjoy the photos below of some of my favorite wall and art moments from Wynwood exploration.
It's such an awesome feeling to look up sometimes and see that some of the buildings are also painted with multiple colors and symmetry. During Art Basel last year, I was lucky enough to see many artists in action. It's amazing how they have to stand on ladders for long periods of time to finish their masterpiece. The process and the end result is always so breathtaking.
My sister accompanied me on this trip and I made sure to pack some Aquafina Sparkling Water and trail mix for both of us. She's also an artist and loves photography. Having her with me made me see the artwork much differently. I appreciate our difference of opinions, it's what makes art so interesting. She kept taking my photos as I strolled around Wynwood, but we made sure to make a quick stop to sit and relax before finishing our tour.
Unsweetened Sparkling Water is a great replacement for Soda. In my case, it helped me a lot to get rid of the sugary drinks and add more flavored water in my diet. Did you know, Unsweetened Sparkling Water is driving the Water Category's growth! More and more people are opting to go for the delicious unsweetened route for a healthier option.
Out of the three flavors I bought, my favorites were Lemon Lime, and Orange Grapefruit. My sister loved the Black Cherry Dragonfruit and Lemon Lime flavors. For those of you wondering how it tastes, I have good news! Target will hold tastings/samplings of Aquafina Sparkling in certain locations across the US. If you're in your local Target next time, make sure to check it out.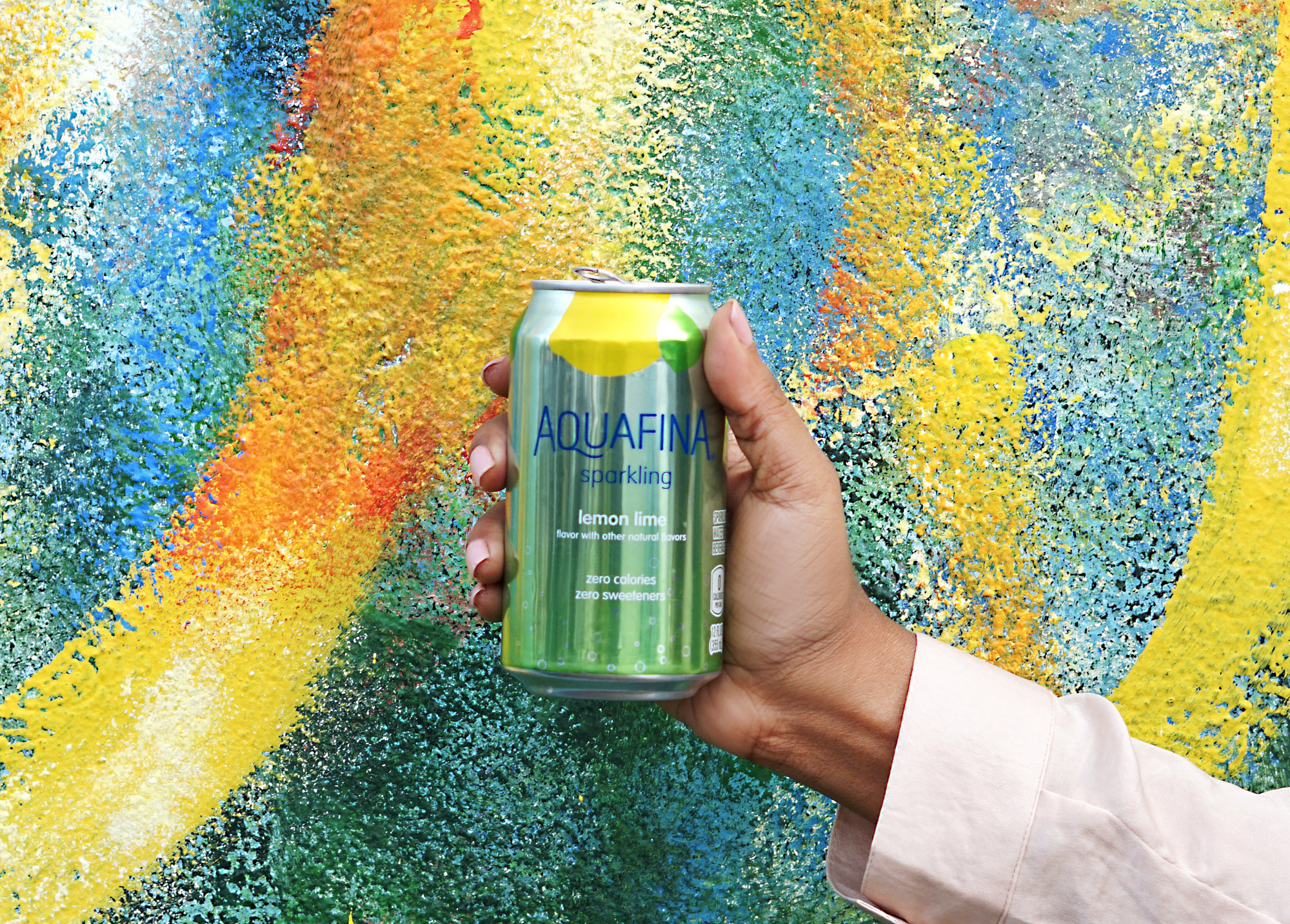 (Cartwheel offer area)
As mentioned above, here's the super easy Trail Mix recipe:
Ingredients:
1/4 cup raw salted almonds
1/4 cup peanuts
1/4 cup pistachios
1/4 cup sunflower seeds
1/4 cup dried cranberries
1/4 cup pretzel pieces (I put my favorite honey mustard and onion flavor).
How to Make Your Very Own Trail Mix
1) Put all the ingredients in a mason jar or a sealable container.

2) Close the lid and shake, shake, shake till the ingredients are mixed nicely.

3) Enjoy your delicious trail mix.
Hope you enjoyed the post. I encourage you to have an adventure day in your own city. Happy exploring!