I recently attended the launch of Veuve Clicquot's newest brand, Veuve Clicquot Rich. The 'Rich' soiree was held at a Mansion on Star Island, where local Miami influencers and celebrities had a chance to taste the newest brand of Veuve Clicquot champagne. A nice tidbit to know: In the history of Champagne, wines that were blended for greater sweetness were describe as "rich".
Rich champagne was released this summer and was developed alongside mixologists, or shall we say clicquologist. The drink is best served on the rocks with ingredients that play up the flavor. We tried different variations with cucumbers, pineapples, peppers & basil. My favorite was the mixture of green & red peppers! It had the perfect blend of sweet and spicy, which was delicious. It gave me an idea to try the drink with some jalapenos to give it an extra kick. When perusing their fun website, I was also excited to learn that the Rich champagne can also be paired with Black Tea. Oh the possibilities…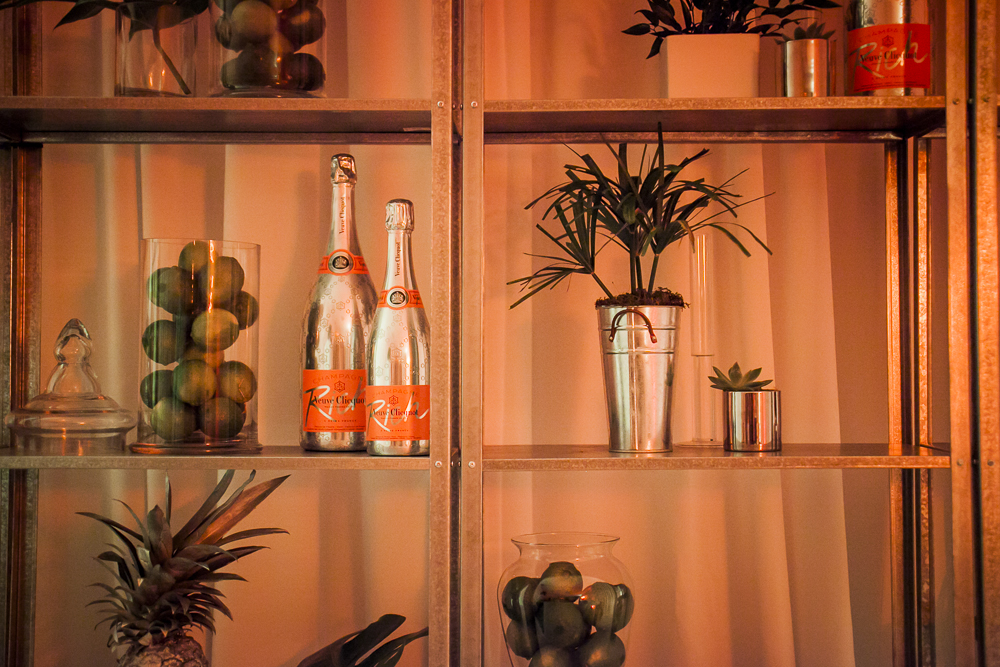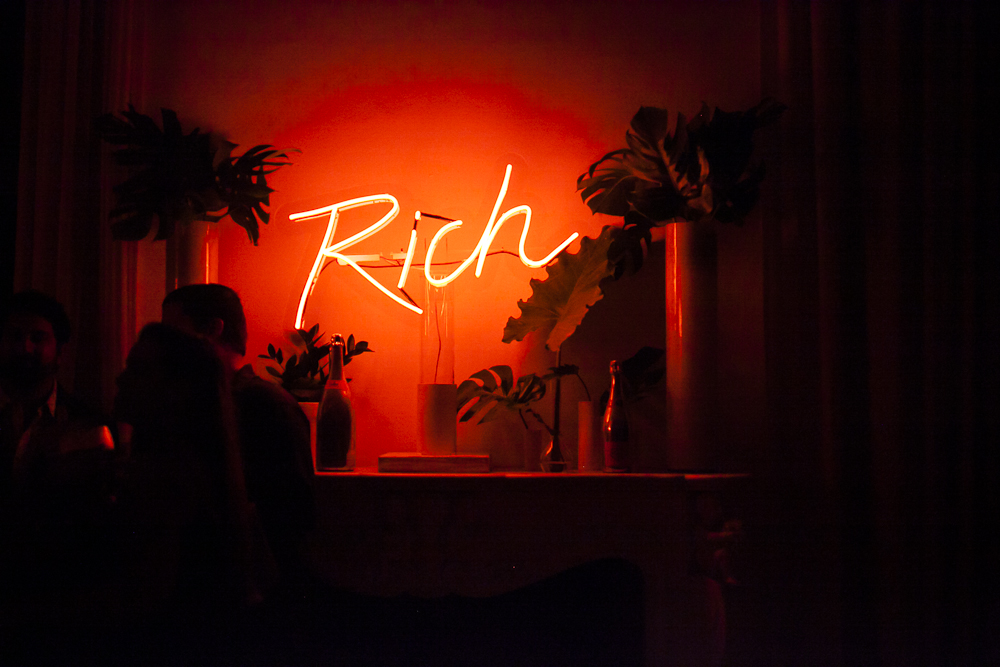 Welcome to Miami, Clicquot Rich.
Photography by Janel Kilnisan