Behold! This gorgeous notorious blue Black Label Lincoln MKZ I had the pleasure of driving. Lincoln Motor Company lent me the car for a week, so I took this beauty for a road trip to Sanibel Island with my friend and sister.
It's definitely one of the smoothest road trip I ever had. From Miami to Sanibel, the total drive was only 3 hours, which wasn't so bad. But the comfort and safety features in the MKZ was the reason why the drive to and back from Sanibel was so refreshing.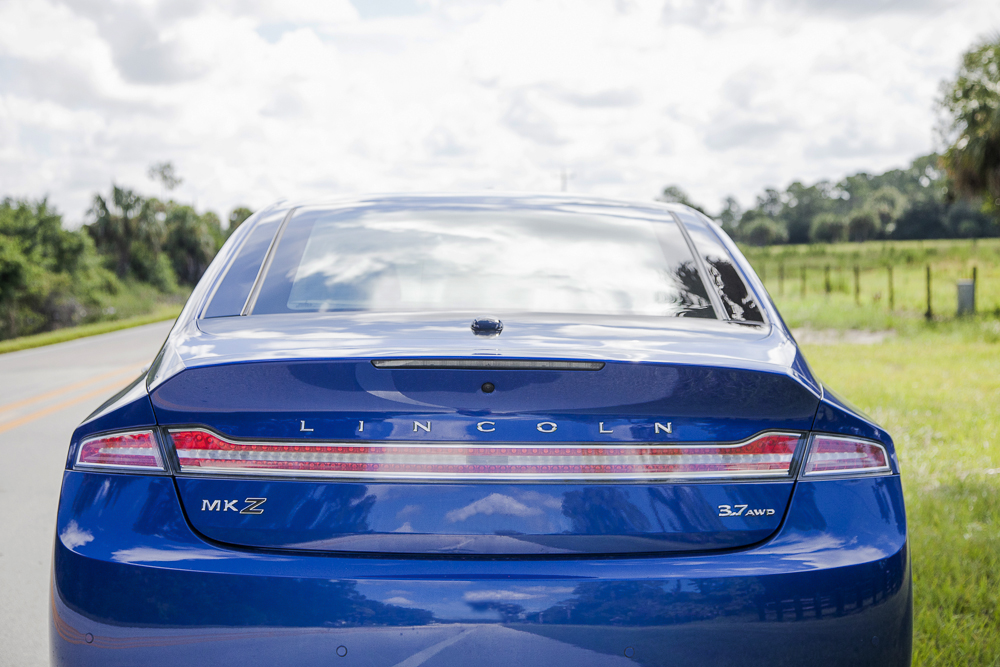 The Lincoln MKZ has one of the most gorgeous interiors. The premium Venetian Leather seating shows clean lines and detailed stitching of this luxury car. The driver's seat has a memory feature, which allows you to have your very own seating preferences.
The voice-activated SYNC with MyLincoln Touch technology offers a hands-free experience. The features include hands-free calling, voice-activated music sear and control, no-extra-charge 911 assist, navigation, voice-control climate, and voice-activated radio tuning.
Lincoln MKZ also features adaptive cruise control. When the car's radar detects traffic slowing ahead, the vehicle will also slow down. The forward collison warning with brake support alerts the driver if it senses a potential collison with the car infront. I noticed light displays on the windshield couple of times alerting me when I was too close to a car in front.
Another wonderful feature of the Lincoln MKZ is the Lane-Keeping System in the vehicle. A camera mounted behind the windshield monitors the road lane markings to make sure the vehicle is positioned correctly. The lane-keeping system will alert you when you're starting to drift. A feature that came in handy once or twice during my drive to Sanibel.
This fully-retractable panoramic roof not only provided us with "road trip wind in the hair" moments but we also had some amazing view both day and night.
After crossing the Sanibel Causeway, we made a quick pit stop to take some pictures of the road trip squad.
What a beauty! The notorious blue color of the Lincoln MKZ definitely caught some onlookers eye. It was such a pleasure to drive this gorgeous car.
Stay tuned for more amazing posts from our Sanibel trip.
Photography by Janel Kilnisan