This past November I attended one of my good friend's wedding. It was an Indian wedding so it's all about wearing colors and tons of jewelry. I love my culture and appreciate the beauty in everything we do. But, I prefer minimalistic styles. To the wedding parties, we were saris, lehengas or salwar kameez. When I saw this dress I wanted to wear this as a salwar kameez with tights and a designer dupatta to the reception party. I wish could share some pictures of the look from the party, but from running late to having too much (non-stop dancing) fun I don't think I took any full-length pics. But there's a blurry video below that my friend took using the famous kira kira app.
I also bought the dress because I knew I would wear it over and over again. It can be styled in so many ways. It's important to have items in the closet that are versatile. This dress now comes in 2 more colors and it's under $30! For an every day look, I paired the look with the cutest faux fur bag from Traffic Shoe and sneakers from H&M.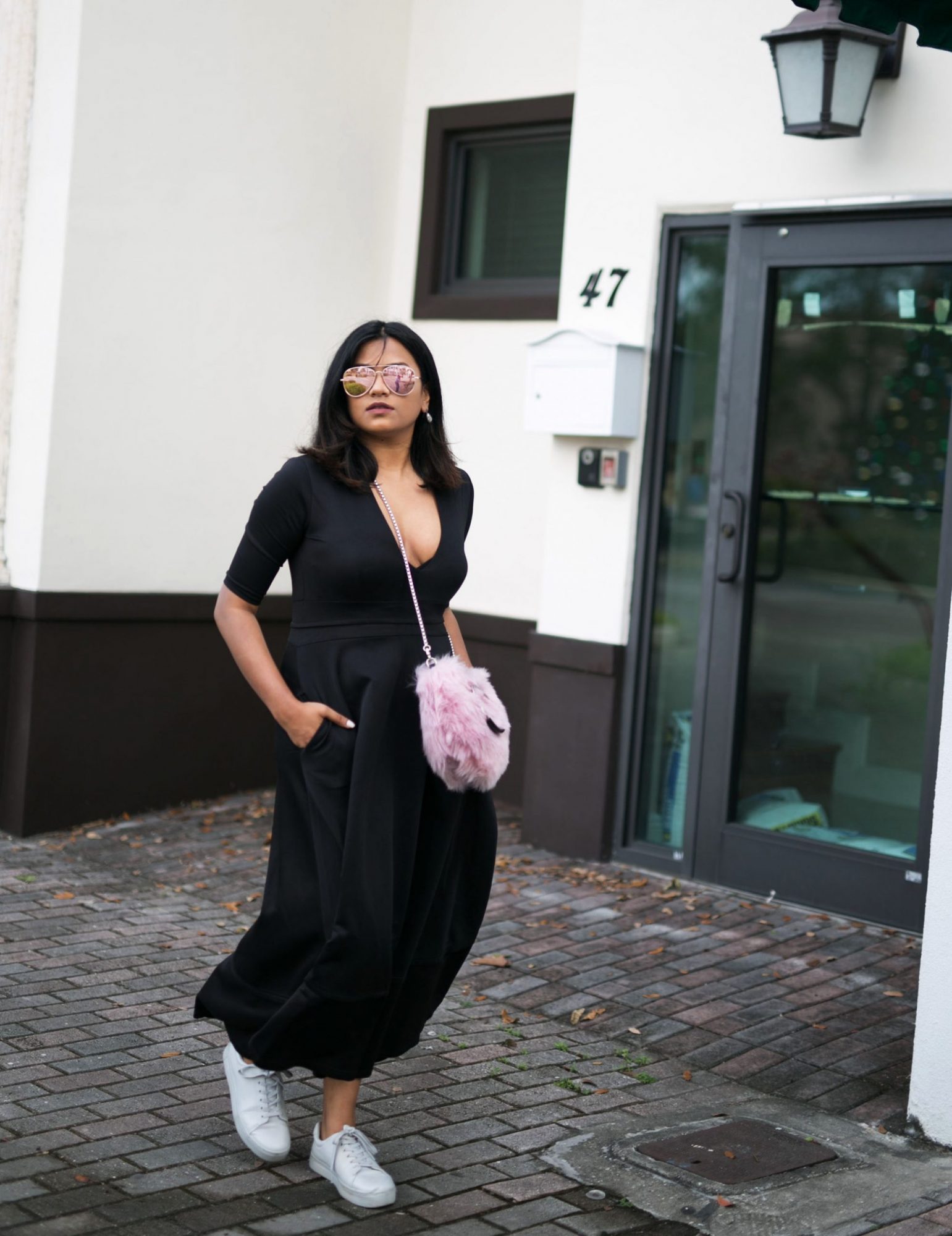 Here's the blurry video. I live for simple looks. Let me know what you think.
xoxo, Afroza
SHOP THE POST + SIMILAR STYLES