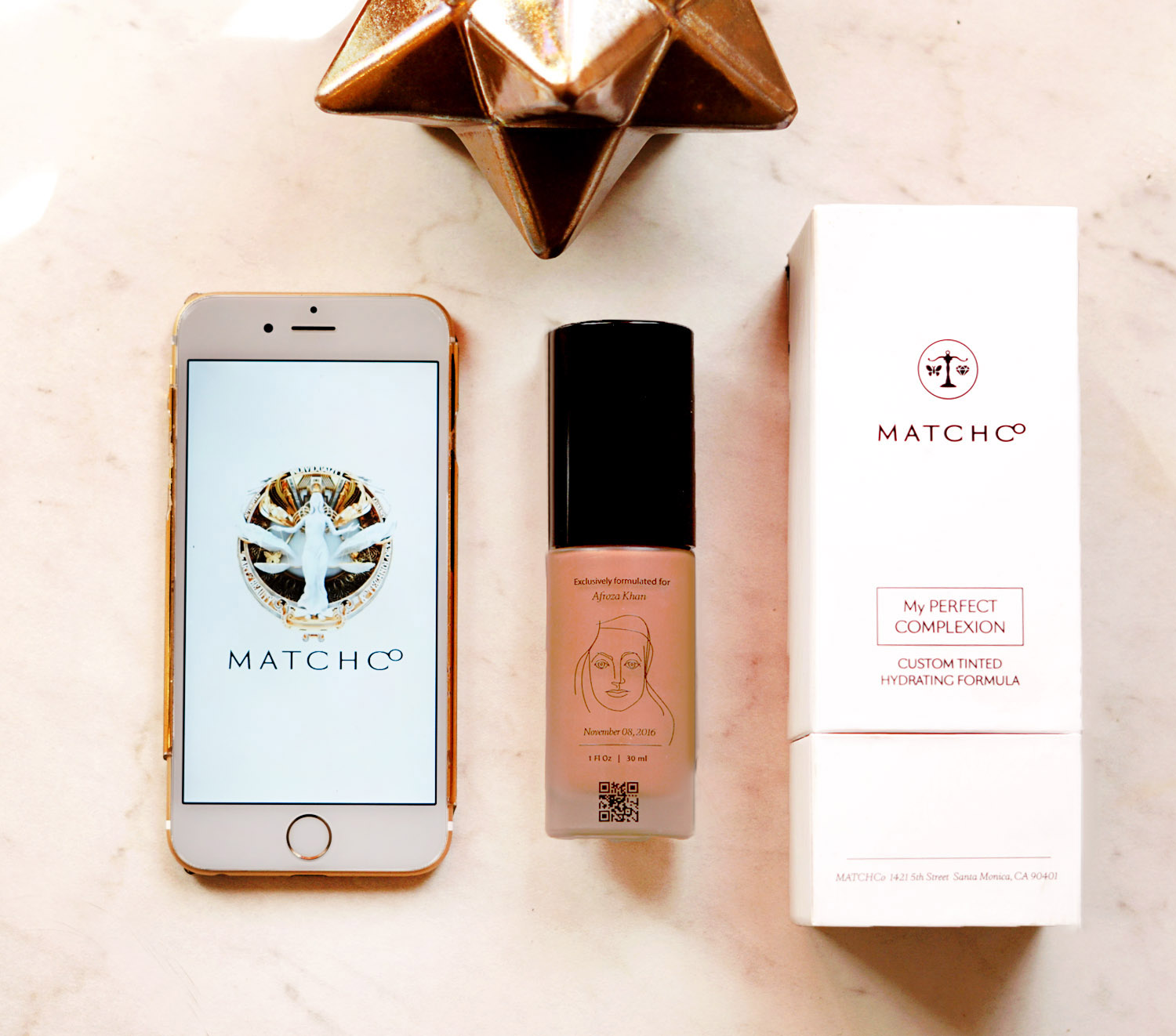 I never thought I would say this – Guys, I ordered a tinted foundation straight from an app! Yup, there's an app for that! A MATCHCo representative reached out to me and told me about this beauty app of the future. I knew I had to try it.
The app was super easy to download. It's actually a lot of fun using the app to match the skin tone. Make sure your friends are around so they can see the magic happen. The instructions are extremely simple. I was amazed at how accurately the app was able to match my skin tone. Yes, I was skeptical about their promise on matching my complexion. I've always had a hard time getting the right foundation color that matched my Bengali/Asian skin tone. But once I saw the match on the app, I instantly placed the order to try out the product.
The tinted foundation arrived in less than a week! Currently, I don't have a lot of blemishes but my skin does get dry during Fall & Winter season. This tinted foundation applies smoothly and has a pretty good coverage. I like to apply concealer under my eyes before applying my MATCHCo foundation. The 'My Perfect Complexion Custom Tinted Hydrating Formula' is MATCHCo's first product. It's the ultimate blend of a primer, moisturizer and color. I really love the lightweight feel and the hydrating aspect of this foundation. Some of the beneficial ingredients include 'Bisabolol, a form of calming Chamomile, Green Tea extract to quench free radicals and reduce inflammation and a highly-effective form of Vitamin E to rejuvenate and revitalize skin for a natural, dewy glow.' Check out more of their amazing ingredients list here.
The matched foundation will cost $49, a reasonable price range of any luxury foundation. For the convenience, price and size I would definitely recommend this product to my friends and family who's looking to find the perfect natural tinted foundation. If for any reason you are not satisfied with the product, they do offer returns within 30 days of delivery.
MATCHCo suggests warming up the product between fingertips and blending it over the entire face. The product's ease of application and color matching technology makes it easy to use the foundation without the need of a brush. For me, when I'm at home I like to use brushes to apply my makeup. When I'm on the go or traveling, I like to use fingers to apply my makeup. This foundation is now one of my favorite products to carry in my purse.
Download the MATCHCo app here and try it for yourself!
xoxo, Afroza