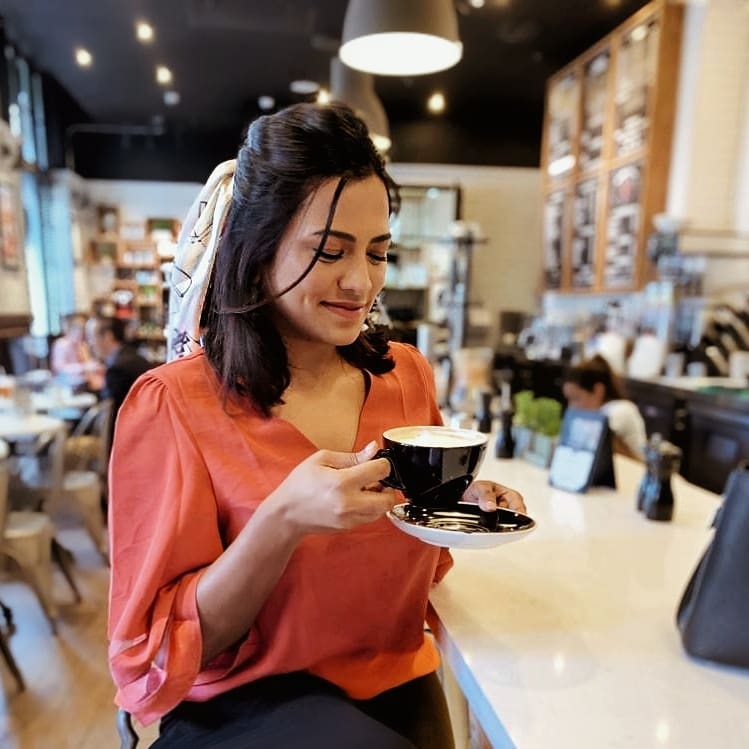 I remember when I first drove by Crema Gourmet Espresso Bar in Coral Gables. It looked like a setting out of a Vogue fashion spread, I could picture a gorgeous fashion model wearing haute couture, sipping coffee outside Crema Gourmet. The decoration plus the location gives off such an European vibe. Mind you, I've never been to Europe! But that doesn't matter, because this coffee shop is only 25 minutes from me and I can pretend I'm in Europe while I drink their amazing lattes! I worked from here couple of times, but I would say it's more for friends to meet up or for families to visit on the weekend. This place can get pretty busy, pretty fast. While you're there make sure to snap photos in every corner, because it's truly and insta-worthy location in Miami.
Follow Crema Gourmet Espresso Bar's Instagram for address and latest news.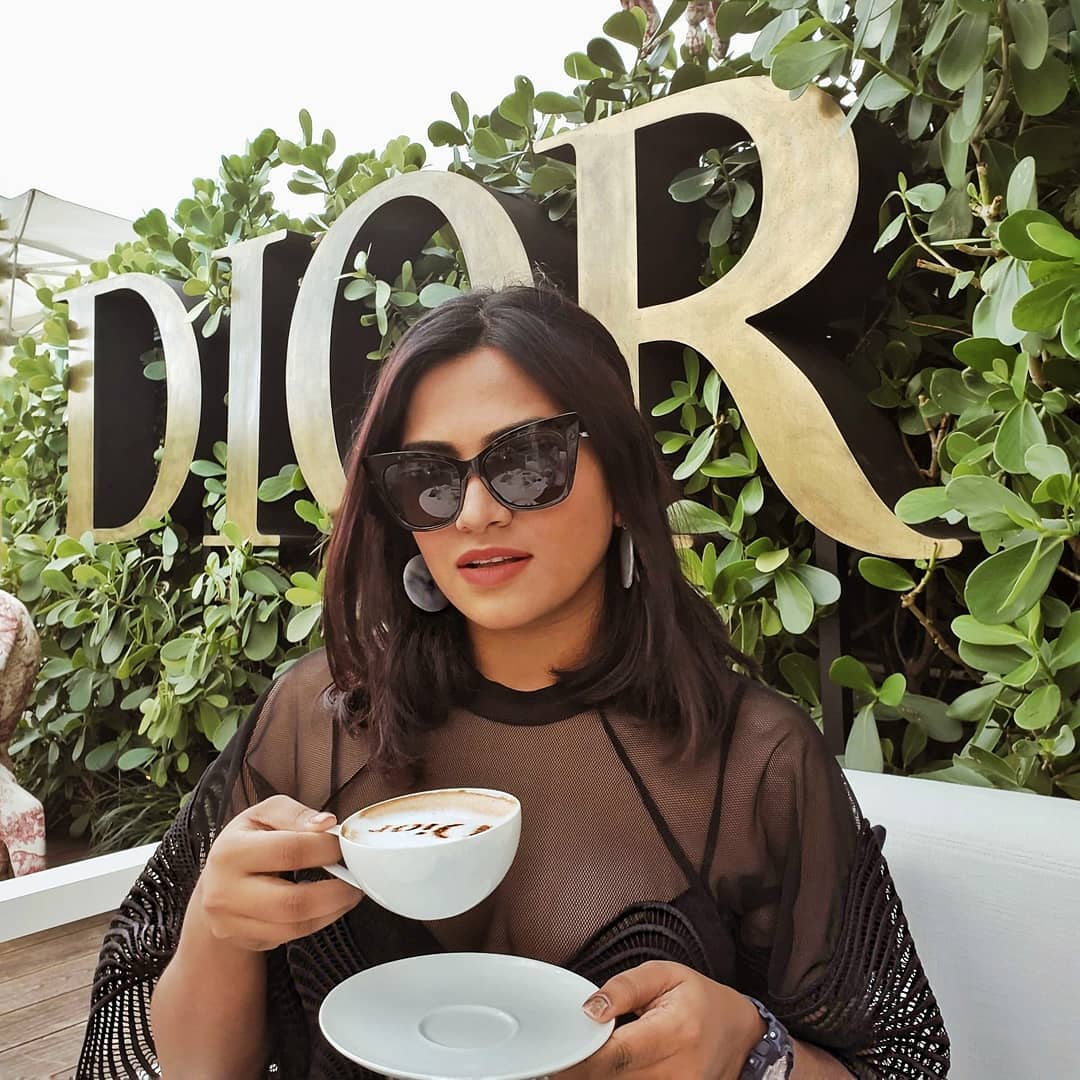 I mean come on, it's Dior! That should be enough for you know this place will be gorgeous. I'm not even going to tell you about their coffee or croissant price (my friend had the croissant). Ok, I will tell you this much, the amount we paid for the coffee, water and food was Dior level! Yeah it's a pretty pricey coffee shop in Design District. But it's so pretty! I would suggest going there at least once to grab a coffee, croissant maybe, and then snap away. Take a photo in every single corner, take a photo with the coffee (very important), heck take a video of you walking in like a princess, drinking your Dior priced coffee and some shots of you twirling around in that area. No one will mind, everyone is there for one reason only. Do it for the gram!
Follow Dior Cafe's Instagram for address and latest news.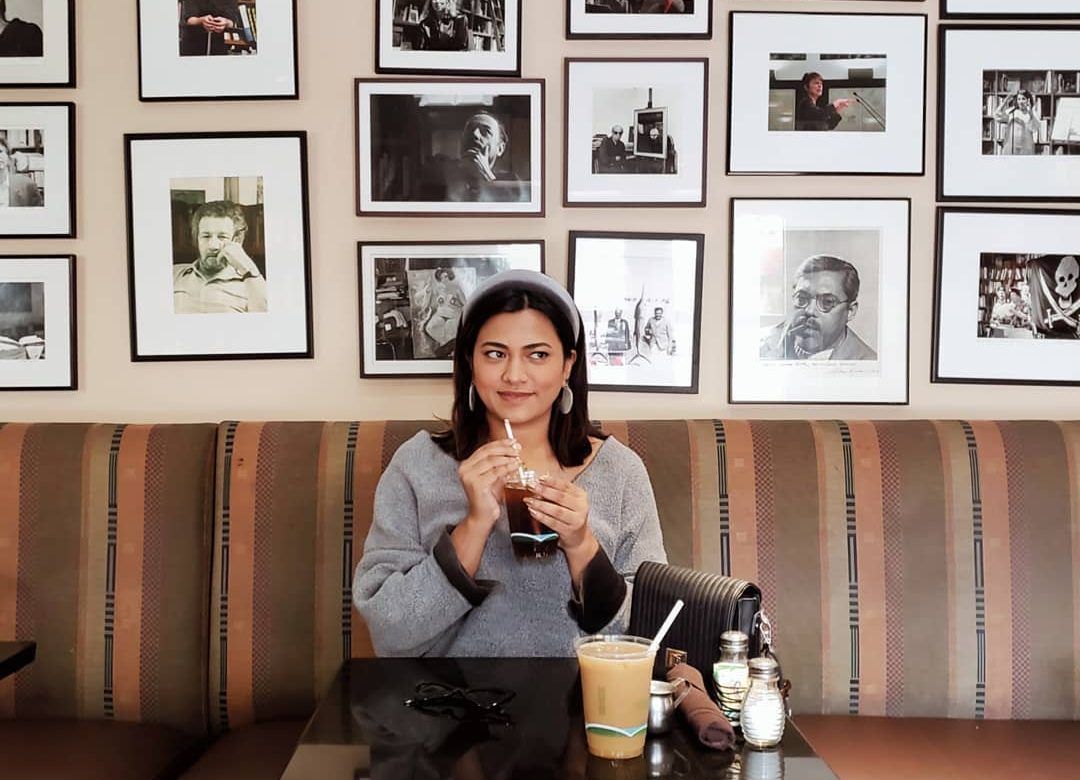 Now this is one place, I love love love love! It's the most adorable, aesthetic, romantic coffee shop in Miami. You have to visit this place to see what I mean. Every time I go, I could picture a girl trying to reach for the books on the shelf. But it's all the way at the top, so she uses the ladder to reach but somehow misses one of the steps and falls back only to be caught by the handsome librarian. I know this doesn't happen in real life. But it happens in so many Hallmark movies, and that makes it ok to imagine such scenarios. So if you want to visit a coffee shop/library and bump into your future significant other, then go to Books & Books. And no, I never fell for or bumped into anyone there. But, my luck is not your luck. You go there, grab a book, a coffee and try your luck. Put yourself out there. Imagine your own Hallmark movie. And take photos of course!
Follow Books & Books' Instagram for address and latest news.
This is what boho dreams are made of. The decor is so lovely, almost peaceful. They should start playing meditative music, because I can picture me sitting there holding my coffee and zoning out. The light shines through perfectly, so taking pictures for your Instagram is a must. All you need is a little filter to make the pic pop. Btw, that's me holding straight up black iced coffee. Don't judge.
Follow Pura Vida's Instagram for address and latest news.
I promise, there are places to sit here. Oh especially the outside restaurant! It is absolutely breathtaking. I just thought this standing, drinking coffee pic looked "cool." The second I entered this little coffee corner at Mr. C Miami Hotel I found chicness! The entire hotel is just gorgeous. I would suggest grabbing a quick bite and coffee when you enter and then either go to the outside restaurant or upstairs restaurant (another absolutely gorgeous restaurant) for a meal with friends. Dress up, because this is somewhere you will want to take tons of pictures!
Follow Mr. C Miami's Instagram for address and latest news.
Ok technically, it's not a coffee shop, but they have coffee! That's me holding another black iced coffee, wooott! It's a tea house, with incredible selection of teas. And the food at this place is so yummy!! Try the Pepper Crusted Seared Tuna Salad, it is divine! This is one location that encourages you to stop by, grab a drink, eat delicious food and stay awhile. There are outlets everywhere. You will see tons of people working from this tea house. The entire place is gorgeous, but the light hits just right at the front section. Pictures from that angle will come out bright and beautiful!
Follow Small Tea's Instagram for address and latest news.
If you ever go to Verde Miami, plan to go there for the whole day! This spot is located in Pérez Art Museum Miami. Highly encourage you to visit PAMM and check out all the amazing art exhibits. After that, stop by Verde Miami to take in the scenic view of Biscayne Bay, while sipping your coffee. This is hands down, one of my favorite outdoor restaurant. I just love the fact that you can spend the whole day here. So, go on a weekend, stay the whole day, enjoy your food and drinks and repeat next month. Oh and take pictures, especially by the outdoor art exhibits!
Follow Verde Miami's Instagram for address and latest news.
xoxo, Afroza