Thank you to Naturalizer for kindly sponsoring this post. All opinions are 100% honest & completely my own.


This look was completely inspired by this beautiful new Naturalizer Spring White Dress Sandals. I was cleaning out my shoe closet couple of weeks ago and realized that more than 80% of my shoes were black. The other colors were blue, metallic and couple of prints. I had nothing in a light color! I'm also more into short, chunky or kitten heels nowadays. These White Dress Sandals from Naturalizer are just what I needed to add to my shoe closet for Spring. Not only are they comfortable but so my style! It goes amazingly with many of my outfits.
I wore a simple shirt and jeans to run errands this past Saturday. Adding the simple white sandals instantly made the outfit pop! Also totally loving the retro vibe that happened accidentally with this look. I'm getting a 70's type of vibe. What do you think?
If you are looking for some fresh new beautiful styles for Spring, check out the gorgeous Spring '18 Collection at Naturalizer. I think I need to get a pink one next.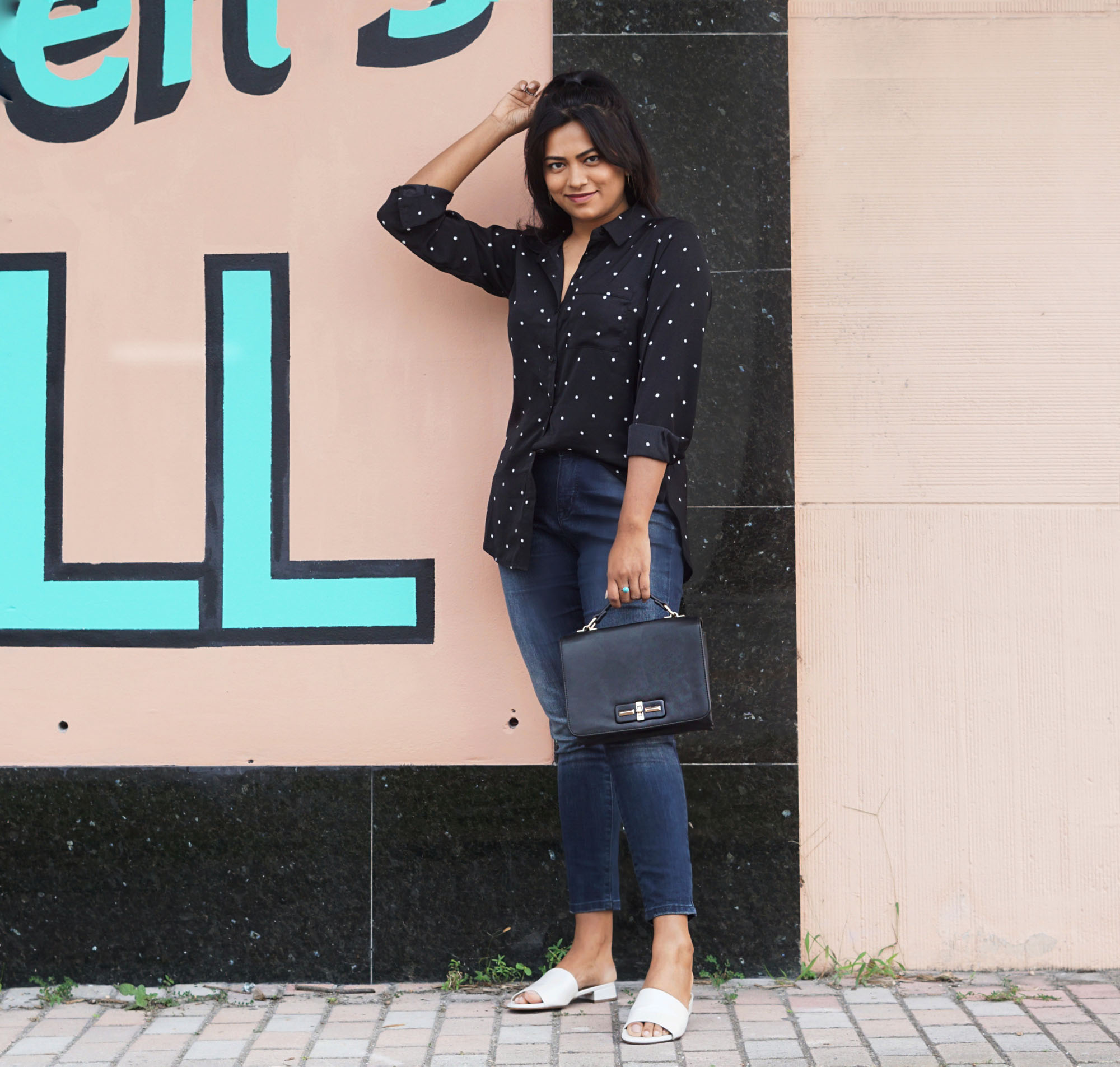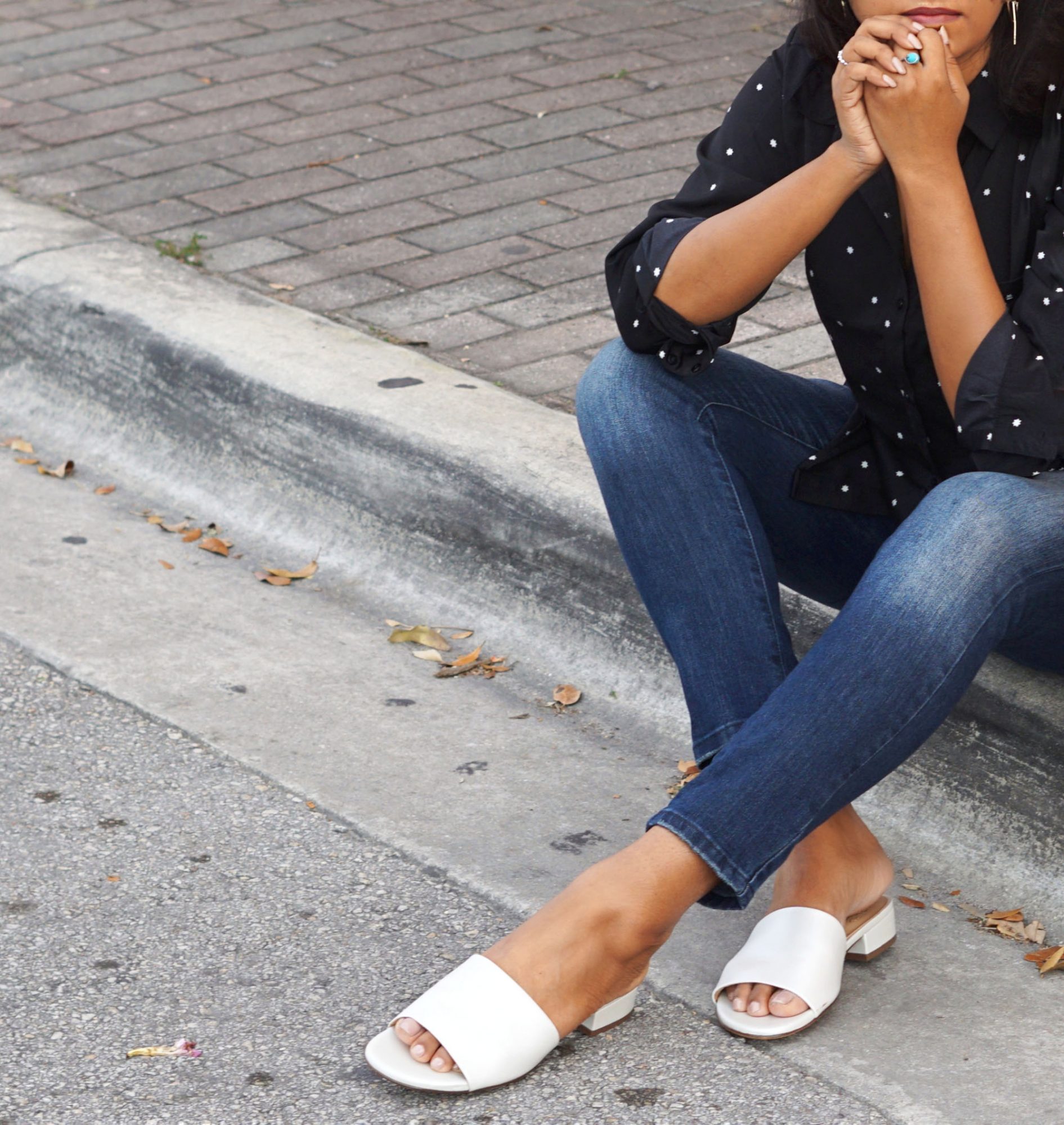 xoxo, Afroza