This vehicle was provided to me for testing purposes and editorial consideration. All opinions are 100% my own.
It was a short trip but such a memorable one. My sister and I landed in LA last Tuesday night and met up with a friend for some adventures. Our road trip was already discussed way before, so we had dinner and headed straight to bed. It's been more than a decade since I've been back to California. The last time I was there was when I first came to America with my family in 2000. That time, I didn't go on any road trips or did any type of sightseeing. We were staying with our family and after a week we all moved to Florida permanently.
This time, I did my research, laid out a plan for all the things we will see and the places we will go. Of course, the trip was much sweeter because of this incredible 2017 Volkswagen Dune Convertible I had the pleasure of driving!

Our day started a bit late, my sister and I took our sweet time getting ready for the first day of road trippin'. Before the contour-era, getting ready was so much faster! I blame beauty vloggers' addicting youtube videos. And it's not like all the baking and contouring helps me. I'm still at the beginner stage. I did what I can to at least make a decent face. I look at my sister and she looks like she just stepped right out of youtube! These little kids, ugghhh.
Finally ready and our google map all set on our phone, we headed to Palm Springs for the day.
The first stop was lunch at Delicatesse Euro Deli Delights. We walked in just to grab some lunch, but ended up staying more than 2 hours talking to the owner and chef. I couldn't believe how right at home I felt in this little corner of Palm Springs. The food was insanely delicious, I had veggie rolls with non-alcoholic beer (give it a try, it's awesome!). Seriously though, love strangers who can make you feel so comfortable and make you feel so special. We were having a great time talking to them for a while when we realized that now we were really running late. We said our goodbyes and promised to visit them next time we were in Palm Springs.
My friend who took all these photos (an amazing human being) drove the rest of the way to That Pink Door. I have no idea who owns it, or why it blew up on social media but we had to check it out. Thankfully there were no other bloggers in sight, so we just parked the beautiful Dune and started snapping away.
I'm slowly becoming such a car enthusiast that I started to notice all the amazing details in a car. The Sandstorm Yellow Volkswagen Dune Convertible has so many impeccable details. From the yellow trimmings on the seats, yellow stitching underneath the steering wheel, to that old retro vibe on the dashboard. This car gave me such a vintage Americana feel. Check out all the detail snaps below.
Our next stop was Joshua Tree National Park. Surprisingly when we stepped out to walk around we were welcomed by a cool breeze. I expected this desert type area to be hot! It was pretty refreshing to check out the area and see so many Joshua trees and unexpected landscapes.
The VW Dune really stood out in this beautiful desert. When we were taking pictures for the blog, one of the hiker asked my friend permission to come up close to see the color. He told us how his dad had a VW and the interior design reminded him of that car. The hiker was completely mesmerized by the color and immediately looked up the specifics of the car on his phone. This car definitely got tons of looks in the park.
The Dune is actually inspired by the desert, no wonder it fits into the landscape so perfectly. Driving this car was extremely comfortable but I did notice that it drives faster that it looks. Powered by the same 1.8-liter turbo four-cylinder engine just like the standard Beetle. The car was easy to drive on imperfect desert roads. The Dune's estimated fuel economy rating is 24 city / 31 highway MPG. With a push of a button, the top goes down in 9.5 seconds! The second we arrived at the desert, we put the top down to really experience all that the Dune had to offer on the desert roads.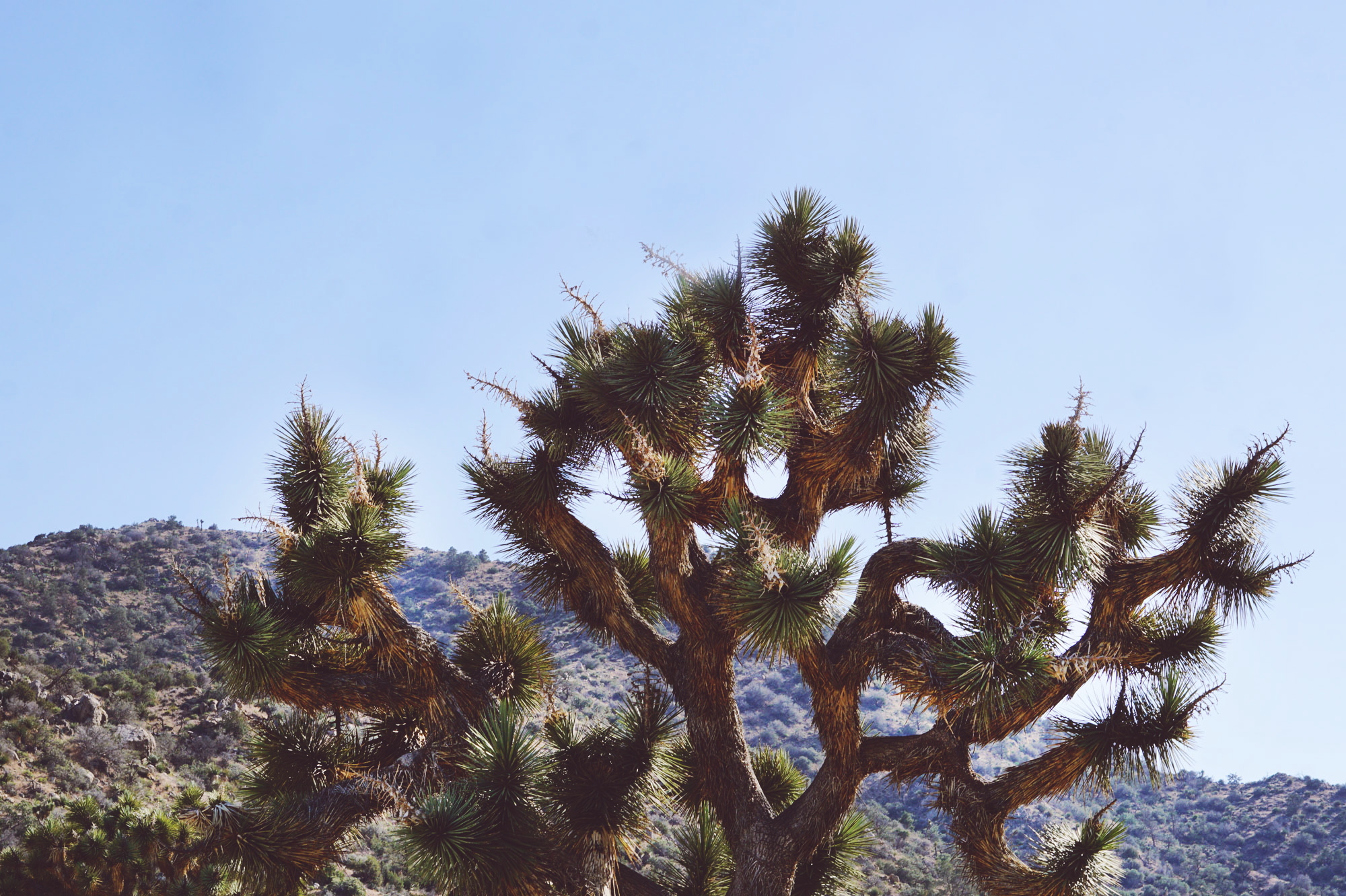 My little sister and I.
This Hollywood sign photo is from our second day in Los Angeles. We didn't make it there on our first day. But I wanted to share how incredible this car looks by the sign. One little kid walked by and made his parents look at the car – screaming, "It's so shiny." We were still sitting in the car and couldn't help but laugh. As people walked by, I noticed more and more people pointing and turning their back to see this little big shiny car. At that moment, I wish they had a chance to drive the car. But, hey you can always head to the nearest Volkswagen Dealership for a test drive! It's important to call your local dealership to make sure they have this special edition beauty in stock.
Already planning more summer roadtrips. It's addicting, am I right?
xoxo, Afroza
Photos by Gaurav Singh, edited my me.