Special thanks to Simply Stylist and Coppertone for sponsoring such an amazing event and for the generous goody bag. Loved all the products and can't wait to share some with my readers #Sponsored #AD #Advertisement

A few weekends ago, I landed in Miami from my mini vacay in California. I headed straight home to get ready, and then drove to Eden Roc Miami Beach Hotel for Simply Stylist's first ever pop-up event in Miami with Coppertone. There was no way I was going to miss this event! This event was definitely a pre-summer kick-off to all the other Miami events to come. And it's great because now I have the perfect sunscreen for Summer and all the events I will be attending this hot season.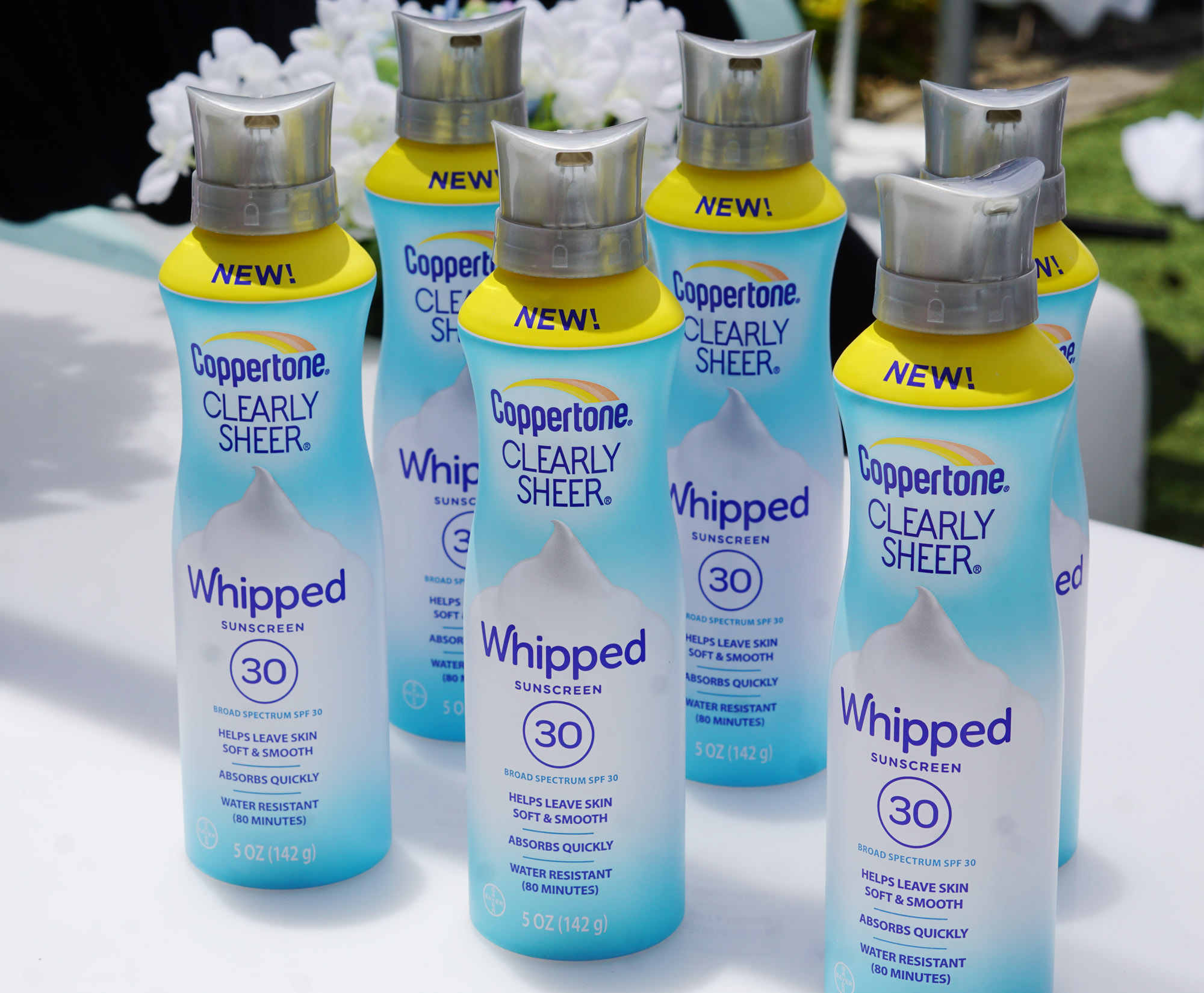 The party was centered around the new Coppertone Whipped sunscreen. As a skincare enthusiast, I was excited to learn more about this product. Honestly, this new Coppertone Whipped sunscreen feels absolutely heavenly. I've always struggled with finding the right sunscreen for my skin tone. All other sunscreens tend to make my skin look ashy at the end of the day. This whipped sunscreen is innovative and offers a light, breathable formula that absorbs quickly and rubs in clear! The Coppertone Whipped sunscreen is water-resistant, available in SPF 30 and SPF 50.
The formula of the sunscreen doesn't clog pores or cause breakouts. It's been a few weeks since I started using Coppertone Whipped Sunscreen and religiously apply the sunscreen on my face, even though my foundation has SPF. It goes on so smoothly! I've noticed that my foundation is a little easier to apply and lasts much longer. The product has a refreshing citrus scent with soft floral notes, the scent is really subtle.
Had a great time at this fun event with Simply Stylist + Coppertone. There was a nail bar station, skin readings, lipstick reading, refreshing iced coffees, popsicles and so much more. I remember just running around trying everything. Love events that are super interactive so you're constantly having fun.
Coppertone Whipped is now available nationwide at food, drug, mass and internet retailers and the price ranges from $10.99–$13.99.
Thank you Simply Stylist + Coppertone for having me at this beautiful and fun event in Sunny Miami.
xoxo, Afroza