– SHOP THE POST –
I don't think I follow any fashion rules. My motto is if it looks good and feels great, just wear it. Wearing a dark floral maxi dress with a jean jacket to run errands has to be one of the comfiest outfits I wore in a while. I love this dress, I also wore this dress to the John Frieda party at the Versace Mansion (see here).
The forecast for that weekend called for rain non-stop. But the sun was bright and the wind was surprisingly cool that morning. So I wore a floral dress and took my jean jacket just in case the rain was coming unexpectedly. Thankfully, it only rained heavily that night. During the day I was able to get all my errands done and also enjoy a delicious paleta at Michocana. One of South Florida's must-visit ice cream shop.
So what do you think of this dark Summer outfit?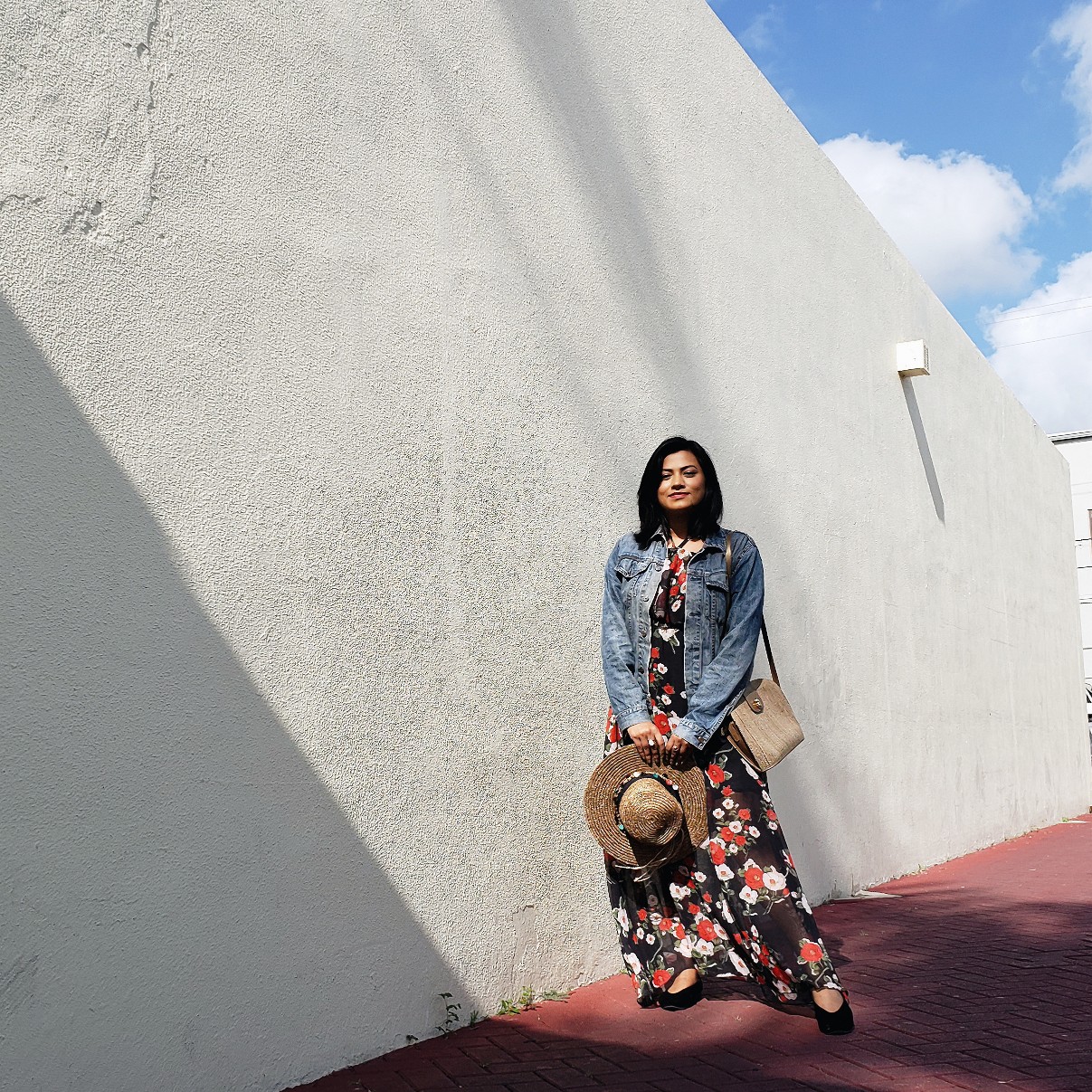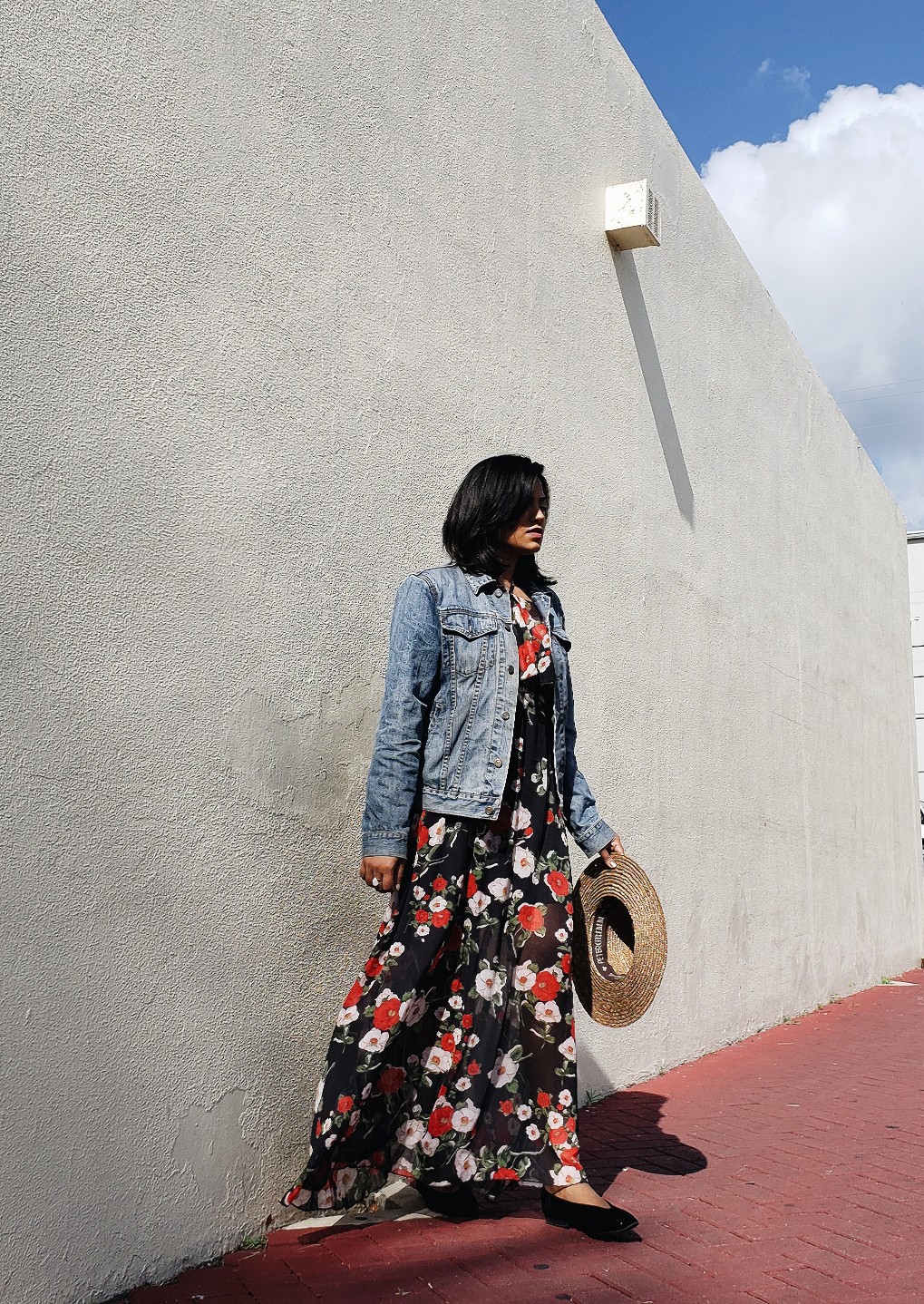 xoxo, Afroza
– SHOP THE POST –