OMG the year is almost over! We don't know what 2021 will look like, but we are optimistic! This year, right when we had a chance to get out of the house and go somewhere (not too far). we immediately planned a road trip for a change of scenery.
My first road trip this year was to Jacksonville, Florida. Why did we pick Jacksonville, Florida? 1. It's a long drive from Miami and 2. It's one place we never visited, so why not. As you can tell, the idea was just get away – anywhere.
Why is 2020 Volkswagen Golf the best car for road trips?
I never ever thought a car can actually make the road trip the most fun and memorable part! Of course it's absolutely crucial to have a good car to drive on a long drive. But wow! The 2020 Volkswagen Golf is just incredible.
Let's start with the size – it's cute, cozy and compact. Emphasis on the cozy. We packed enough stuff for 2 people for a 4 day stay. We packed 2 luggages, enough food and tons of equipment for photography. Not going to lie, the front seats could be a tad bit more comfortable. But we felt so warm and cozy in the car that we didn't care about the seats' uncomfortableness that happened once in a while.
Look at how cute this car is! It drives so smooth and it gets up to 29 city / 35 highway. One full tank gave us 430 miles. It was enough to drive from Miami to Tampa, then Tampa to Jacksonville! While driving in a steady 75 mph, we noticed that the gas mile number barely went down! Saved tons on gas during this trip. Another important reason why this is such a great car for road trips.
The other feature of the car that took me by surprise was the sunroof. Didn't notice that at all on our way to Jacksonville, since it was night time. But the next day, when we saw it, we made sure to keep it open to let the sun shine through. When the sunroof is open, the car looks much bigger from the inside.
A practical, fuel-efficient, and smoothest car I've driven in a while. Definitely took us by surprise. If you are fond of driving long distances this car will be your best friend!
More info on 2020 Volkswagen Golf.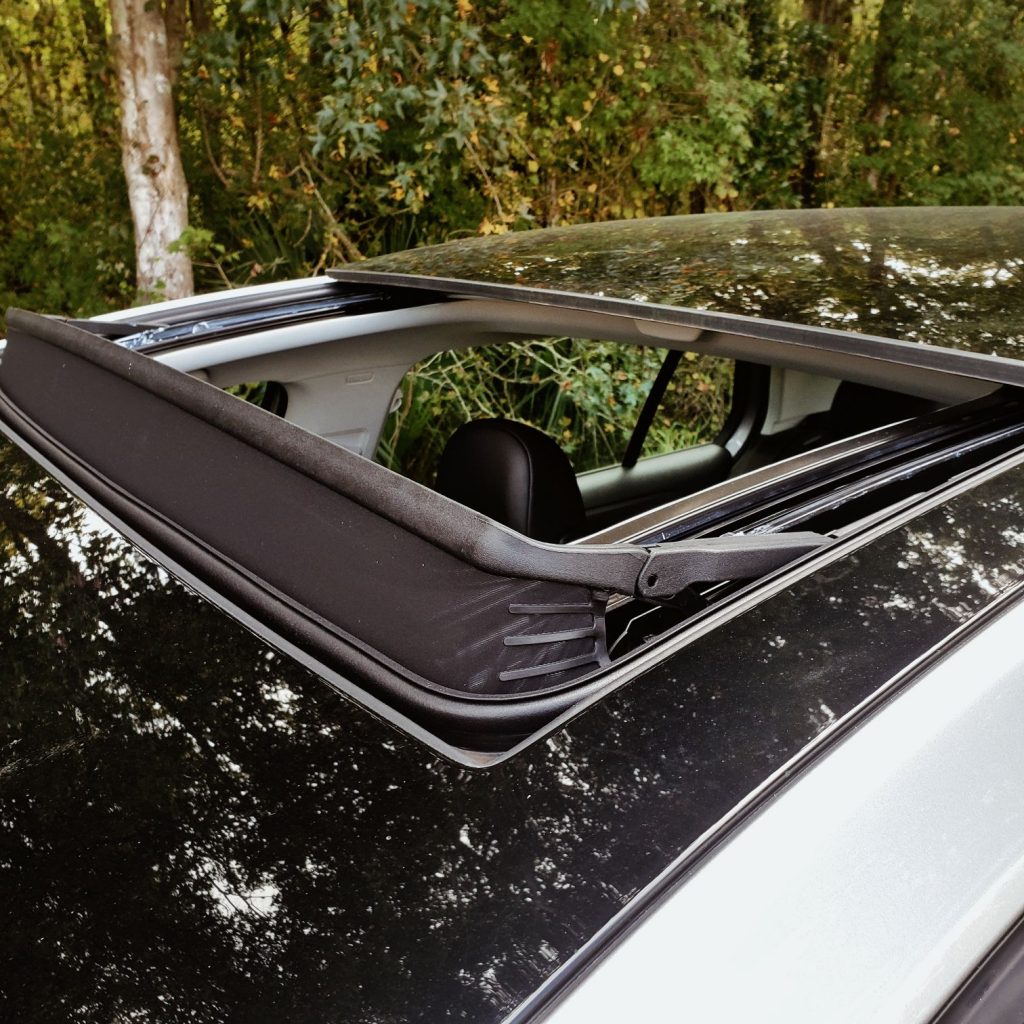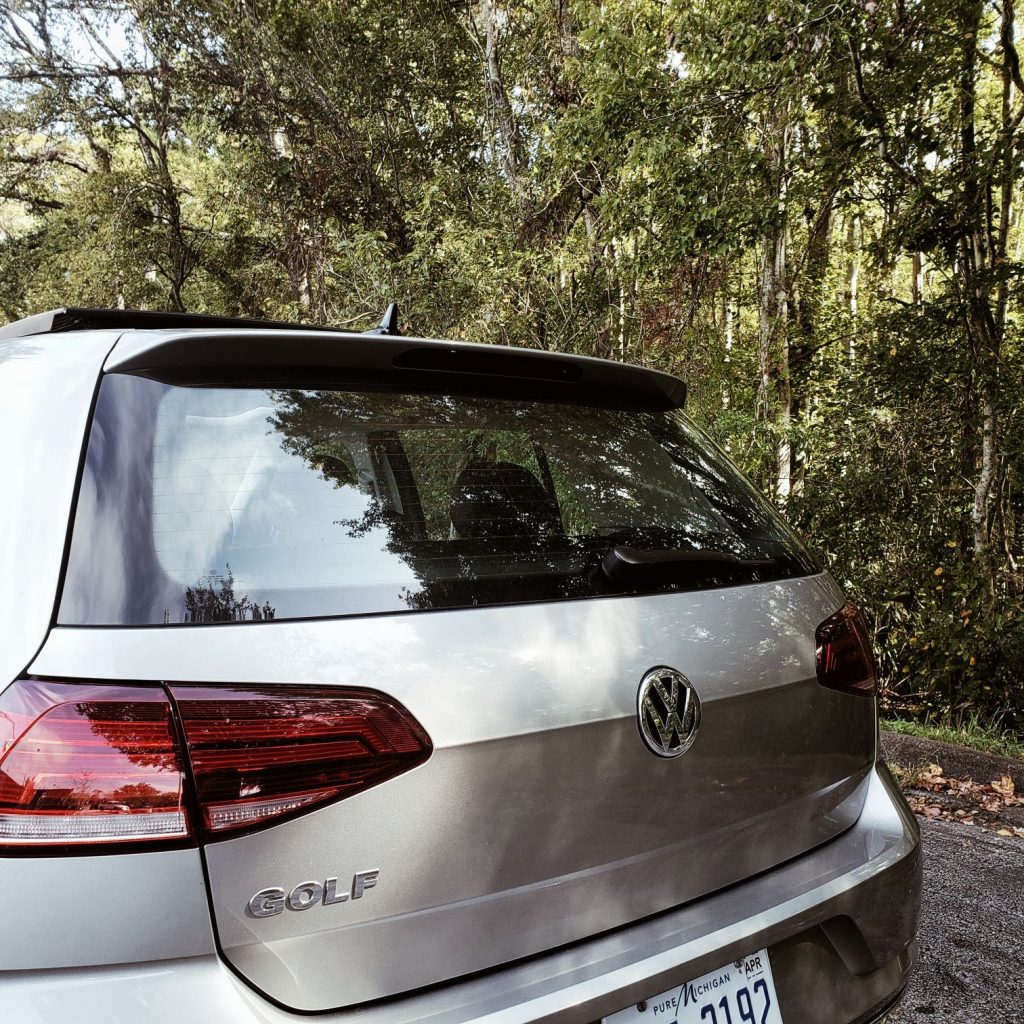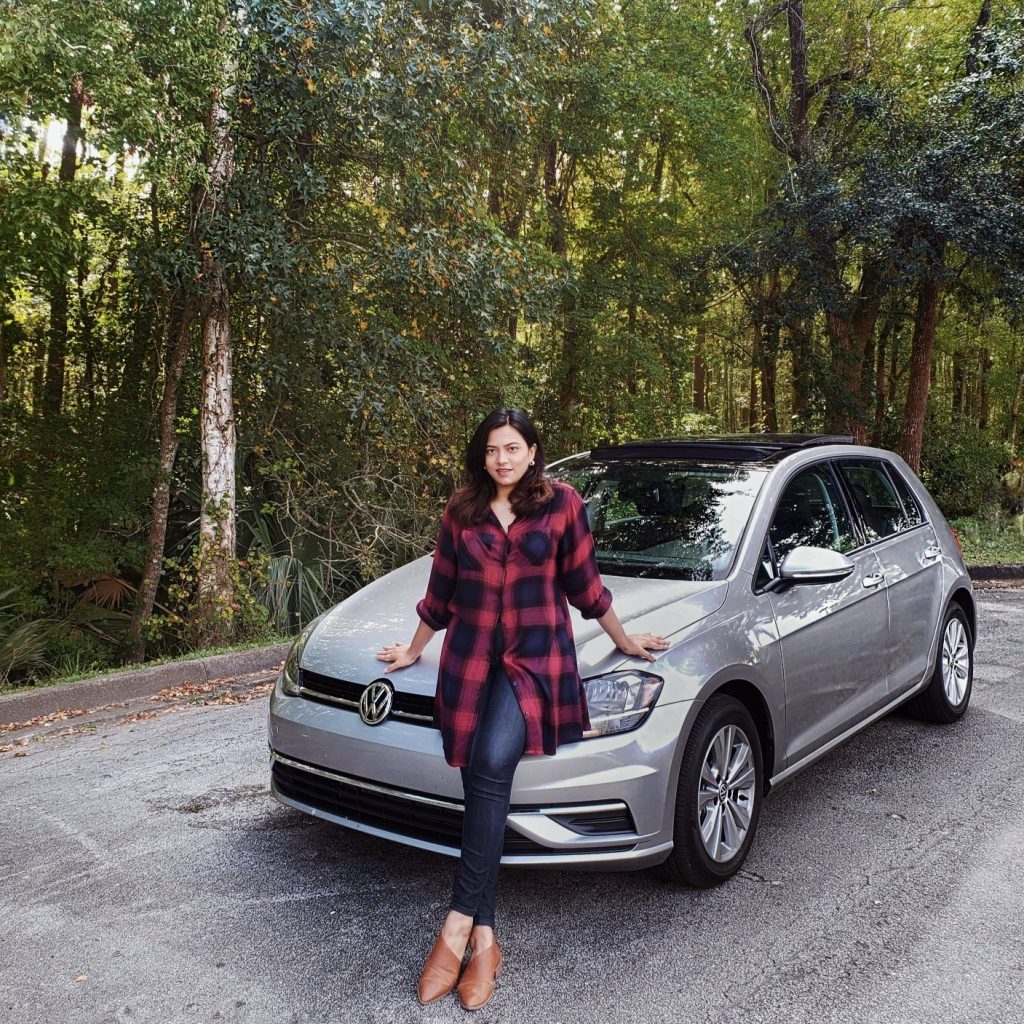 More Volkswagen posts – PALM SPRINGS ROAD TRIP IN 2017 VOLKSWAGEN DUNE CONVERTIBLE & ON THE ROAD WITH 2016 VOLKSWAGEN BEETLE DENIM.
xoxo, Afroza Khan