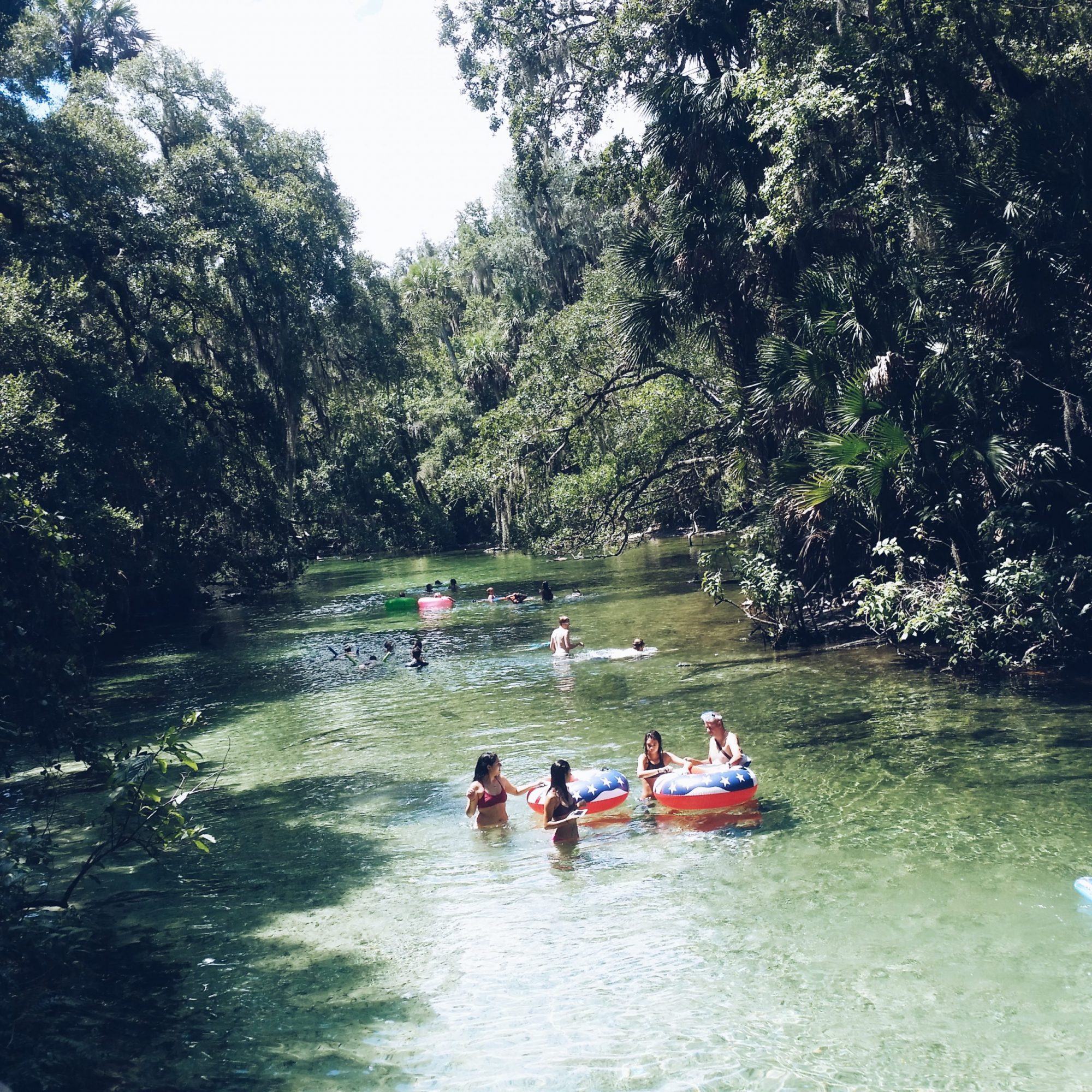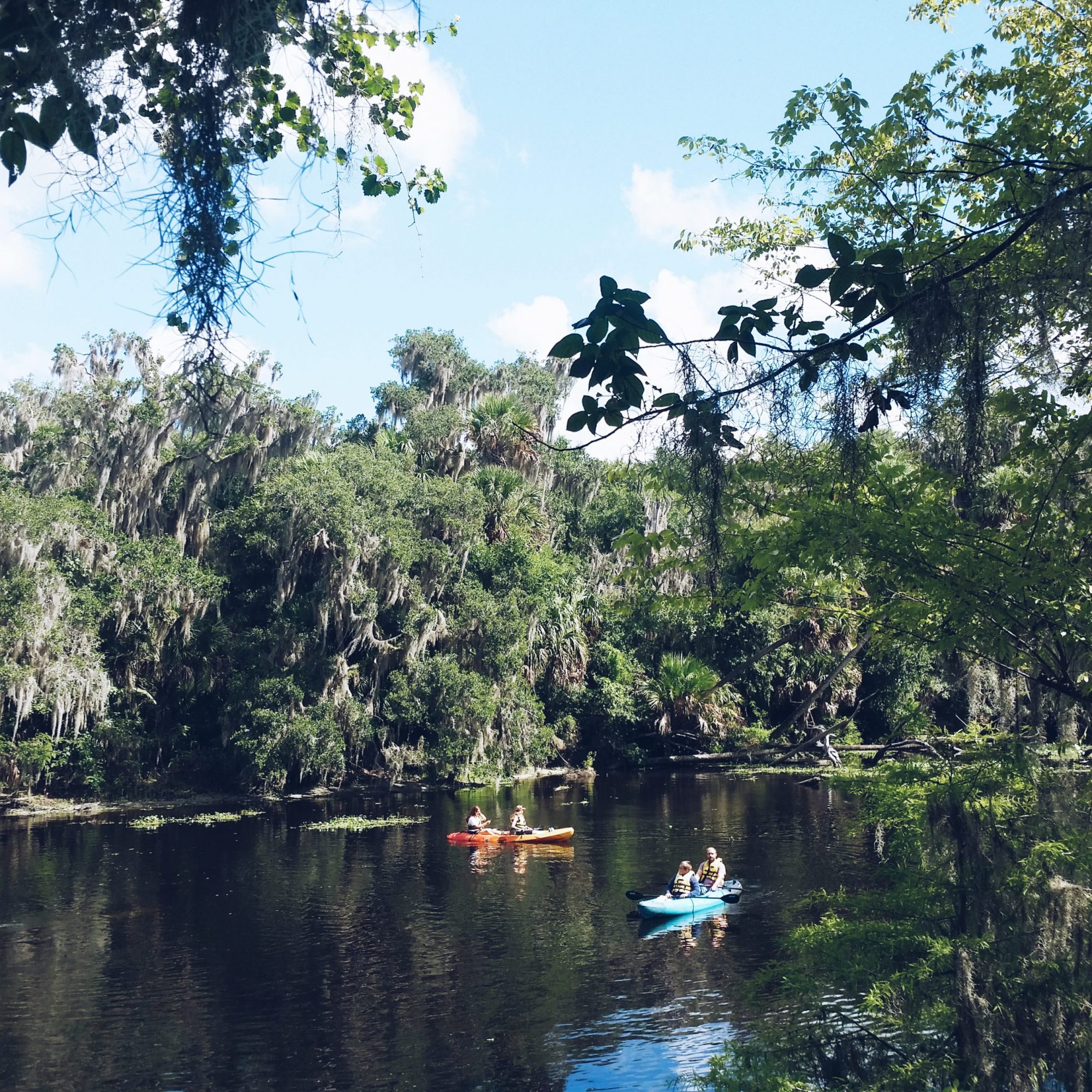 Prepare to fall in love with Blue Spring State Park. I truly love discovering beautiful places right here in my state. This gorgeous place is only 4 hours from Miami and 40 minutes from Disney!
Top 7 Tips When Visiting Blue Spring State Park
1. Get to the spring as early as possible. I've heard stories of people being turned away because the spring would be at capacity on certain days. It's best to get to the spring before 10am. We were there on a Friday around 9:30am, it wasn't crowded at all. But when we left around 12:30pm, more and more people started showing up at the park. Just arrive early and enjoy the spring.
2. Entry & rental fees – The park opens at 8:00 a.m. until sundown, 365 days a year. It's $6 per vehicle to enter the park. If you bring your floaties, you can save money by having them blow up the tube for $1. We brought our own floats, but one of them was defective. It was really easy to just rent an inner tube from the park for $5/hour and $2.50 per hour after that. We also rented a large locker to keep our backpacks and clothes for $3.
3. Protect your feet and valuables – The bottom of the spring is pretty rocky and can get slippery, make sure to wear water shoes. I also brought a waterproof cell phone case holder so that I can take my phone in the spring. I took all the pictures with my phone for this post.
4. So many activities – I mean look at this list! We didn't have time to do other fun stuff, but we are already planning to go back for camping and spending more time doing different types of activities.
5. Have a picnic – Bring your own food or get snacks from the camp store at the spring. It's a beautiful place to hang out after swimming in the spring.
6. Take a tour –  Take a self-guided tour inside the historic Thursby house. It was built during the 1870s. It's right by the spring, you can't miss it.
7. Crystal clear cold water – It's 73 degrees cool water all year long. It can be little too cold at first, but once you get in it's extremely refreshing. The trail to the spring is stroller and wheelchair friendly. To get to the shallow end of the spring is a 10 min walk, about 20 back and forward. Just get on your inner tube and let the shallow lazy river guide you to the main spring.
Have an awesome time!
xoxo, Afroza
Blue Spring State Park – 2100 W French Ave, Orange City, FL 32763