For someone who has lived in Florida for 20 years, I don't know why I waited this long to visit Kennedy Space Center Visitor Complex at Cape Canaveral. I'm a space nerd, or at least I think I am. I get excited about the stars, planets, galaxies and the vast Space. It's just the most awe-inspiring subject to talk about. And when you find someone to discuss this subject with, it's just magical, yes magical!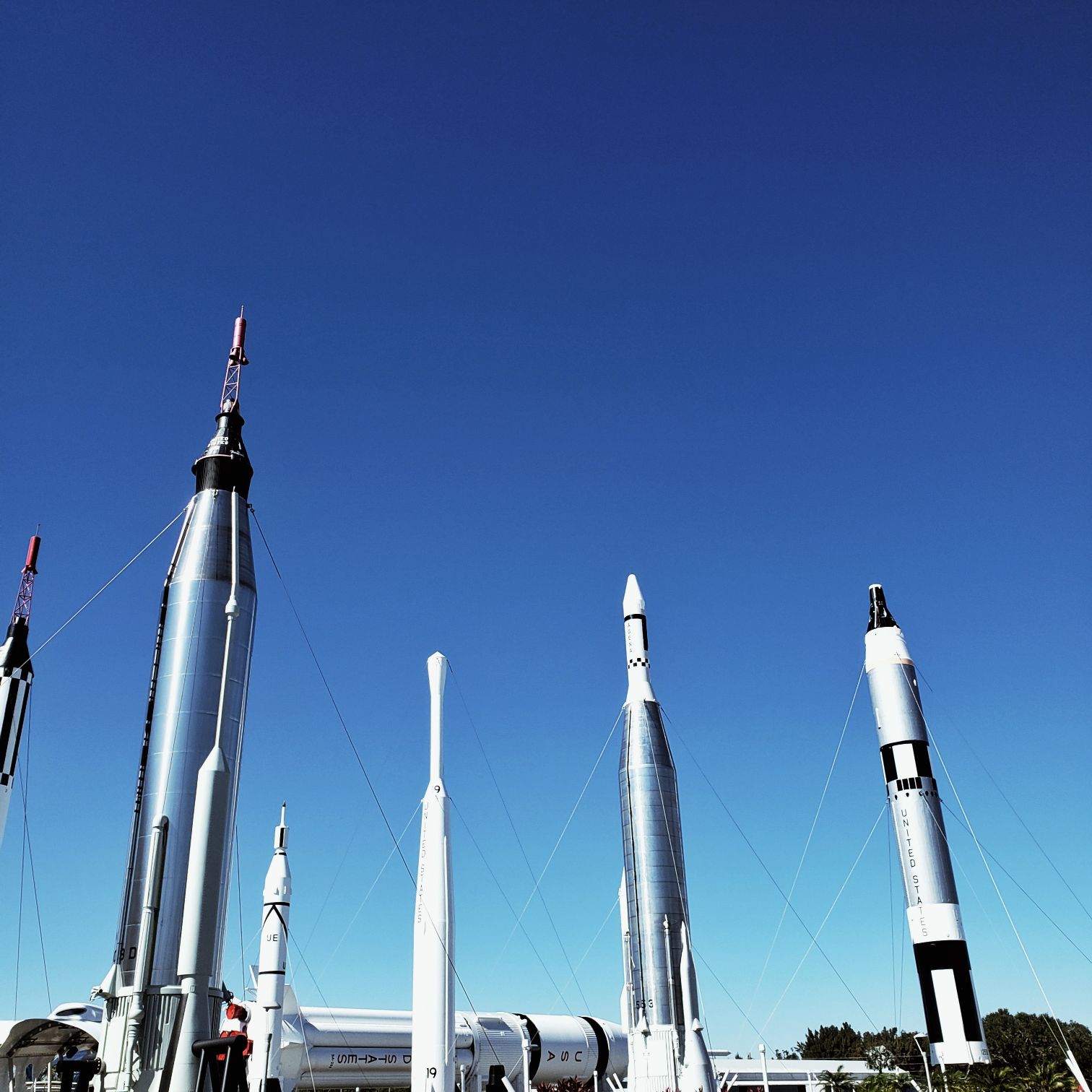 After my awesome visit to Kennedy Space Center Visitor Complex, I wanted to share my Top 5 reasons why Kennedy Space Center should be your next must-visit place.
1. Saturn V Rocket Attraction (Included with admission) – It was one of my main reason to visit KSC. Located at the Apollo/Saturn V Center, you get to walk beneath a real Saturn V rocket! It's the same type of rocket that launched humans to the Moon. The sheer size of the rocket and the details of every single piece of circuit, engine, and the rocket itself just takes your breath away. It measures at 363 feet, for perspective it's 60 feet taller than the Statue of Liberty!
Tip: As soon as you get to the Kennedy Space Center Visitor Complex, take the bus tour to visit the Apollo/Saturn Center first. There's lots to see there and the bus ride itself takes up a lot of time. So by getting this out of the way, you can enjoy other attractions in the park in the afternoon.
2. Touch the Moon (Included with admission) – In a small corner in the Apollo/Saturn center, there's a glass case that has a small chunk of moon rock that we're allowed to touch. It's an a actual sample brought back to Earth from Apollo 17. You must touch it! What other time will you ever get to say "I touched the moon" and actually mean it! So go to KSC and touch the moon and brag about it to everyone. I sure do!
3. Snap a cool photo by the Rocket Garden (Included with admission) – Another main reason, I wanted to visit Kennedy Space Center. I really wanted to take some cool Instagrammable photos by the Rocket Garden. Walk among authentic space crafts that shaped the space program from the beginning. This is one part of the park that truly stands out, pun intended. Make sure to grab 1 or 100 photos by these giants. You'll absolutely love the pics!
4. Dine with an astronaut (Not included with admission) – I'm bummed that I didn't get to have lunch with an astronaut during this trip. But no worries, I'm already planning another trip to KSC with my sister. We will definitely take advantage of talking to an actual astronaut and annoy him with tons of questions (only if he lets us of course). If you're going to Kennedy Space Center just once, I highly recommend having lunch with an astronaut. For more info click here.
5. Astronaut Ice Cream – Fair warning, you will want to get tons of stuff from The Space Shop. But one thing you have to try is the Freeze Dried Ice Cream or Astronaut ice cream! I seriously can't describe how amazing it tastes! It's mildly sweet with wafer-ish texture that just melts in your mouth. Please try it! I promise you won't regret it at all.
There are tons more reasons to visit Kennedy Space Center, but I really wanted to share my top 5 with you all. If you've been there before, let me know what was your favorite part of KSC. I would love to know. Because next time I go, I plan on exploring more!
xoxo, Afroza